About a year ago, Alexandra raved about Stark Skincare, and when a deal came up last summer, I could not resist. My son and I have been using Stark consistently ever since, and loving it! We are especially fond of the CYPRESS purity + defense oil, and he uses the toner regularly too. I'm particularly impressed with the flexibility of the line—if both I and my adolescent son can use the products, that's pretty impressive. Plus, it's gender neutral in terms of packaging and scents. Oh, the scents. Jessica Lafleur, its founder, really knows how to put together some unique combinations, and make all the products compliment each other.
I've tried all things Stark, and each product is quite special; they all pop up somewhere in my rotation. So when Jessica asked if I'd like to try a new addition to her line  I was all, "Duh. Yeah!" Here's the review…
MEADOWFOAM the everybody oil: Until very recently, I wasn't that into body oils. Since I've been dry brushing, I have less need for that sort of product. But I do enjoy a nice oil after a soak in a sea salt bath, so I have been trying a few brands and some DIY. As soon as I tried this one from Stark, it immediately went to the top of my list. I love it on my legs after a bath or shower, rubbed on my belly when I'm feeling crampy, and just a little bit smoothed in my hair.  It's more substantial than some other body oils, so if you have need of serious moisture this is a great one to try—and yet, it sinks right in and leaves my skin incredibly soft with not even the slightest bit of greasiness. Really!
I had never heard of meadowfoam seed oil but it seems a great addition to skin and hair care (here's what Mountain Rose Herbs has to say about it). The formula also includes some of my favorite skin care ingredients: sunflower seed oil, coconut oil, and shea butter.
So let's talk about the scent. I often like unscented products because I'm incredibly picky and sensitive, so when I do choose to use a scent it has to be spectacular. Check! It's quite complex and subtle, with the citrus popping first, then a hint of lavender, and as I rub it in I can catch the chocolate. Later, after it sits on my skin a while, coconut. I really like that the scent is right there for me while I rub the oil in, but then fades so as not to compete with any other fragrances I use that day. The only thing I'm not 100% in love with is the press/flip top. I find those a bit messy, so I'm on the lookout for a pump top that will fit the bottle.
I love the oil so much I purchased another bottle so I'll be ready when skirt season hits. Come on, spring!  What do you love about Stark?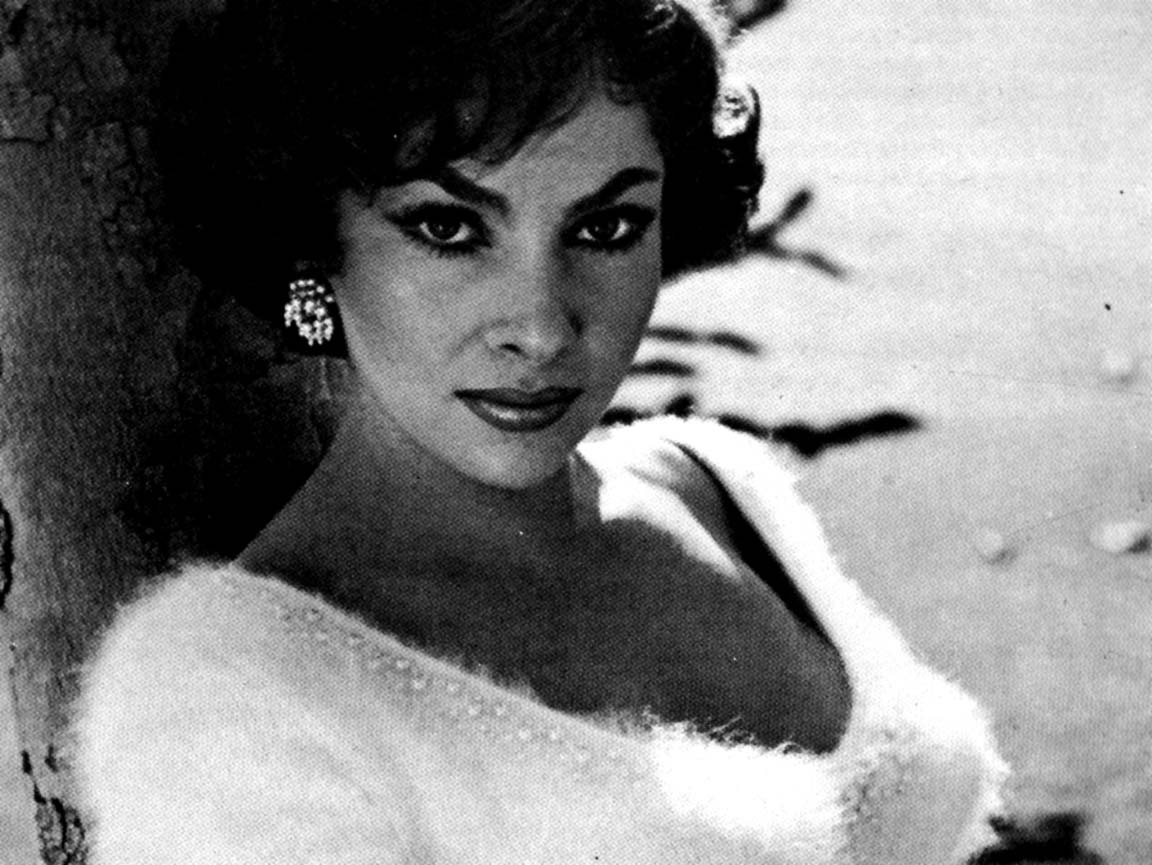 Good morning, everyone! Today, we have Alissa…from Australia! Not only is she automatically cool because she is an Aussie, but she is the type of girl with the attitude that positive thinking can help achieve positively lovely skin. How cool is that? She doesn't forgo products, but I'm guessing she enhances their powers by smiling! Read on, you'll see!
Name: Alissa
Age: 23
Current weather: Typical Sydney Autumn…freezing cold grey-sky days alternated with sunny, warm beachy ones! Can't make up its mind…but on the sunny days, Sydney's the most seductive, beautiful city in the world.
Hair: Chestnut brown, boob length (we've coined that as a technical term now, right? :) ), wavy with the odd actual ringlet, plagued by dry split ends, fine but a lot of it.
Skin: Combination in the extreme. My skin is probably my biggest trial and my biggest insecurity. My cheeks and forehead are clear and soft, my nose is oily, and my chin, lipline and jawline are dry and prone to huge, painful pimples and whiteheads. I've got some scarring there too, which isn't helped by my extremely fair complexion. Oh, did I mention I have very sensitive skin, too?
Favourite icon or star from the past: Gina Lollobrigida…what a gorgeous badass!
Image via
In the shower…
I tend to shower at night, just before bed. I start off by
dry brushing
- something I picked up from reading this blog, and I've noticed it's made a huge difference to how soft my skin is. I then apply my cleanser – either
honey
,
coconut oil
, or
Stark Grapefruit Cleanse + Hydrate Balm
, which is lovely and healing. I only wash my hair once a week, so if it's a washing day I shampoo with
Miessence Desert Flower Shampoo
(Miessence is a fantastic Australian clean brand that makes everything from toothpaste to make-up…you guys should feature them, they have some great, dependable products!) which is super mild, and every few washes I alternate with a
baking soda rinse
(thanks, Alexandra! I couldn't believe how well it works). I'm experimenting with all-clean conditioners at the moment –
John Masters Honey and Hibiscus Hair Reconstructor
makes my hair very full and soft, but also frizzes out my waves and curls, and every other one I've tried has either provided too much moisture or not nearly enough. The best conditioner I have ever used is an almost-clean one – Kinky Curly Knot Today (not available in Australia…damn you, isolated Southern Hemisphere! Thank you, eBay!). It has the dreaded phenoxy and also something listed mysteriously as 'natural fragrance' but the rest of the ingredients are clean and organic and SWOON it works wonders detangling my knot-prone hair. I leave it on for a few minutes under a shower cap while I wipe the cleanser of my face, shave my legs and pits with
Dr Bronners Lavender Shave Gel
, then I rinse well with warm and then ice cold water (reduces frizz and makes my hair super shiny!) I don't use soap or bodywash or anything because I just don't need it.
Outside the shower…
I moisturise my damp body with either
coconut oil
,
Soapwalla's Luxurious Moisturising Body Oil
(the smell is so amazing I want to drink the damn thing), or whatever
100% Pure
body cream I have available. I apply coconut oil to my armpits as a deodorant – I used to use Soapwalla which was seriously miraculous…until I developed angry red pits, noooo. I find that coconut oil works great though, even lasting overnight into the next day. I comb a little more Kinky Curly through my damp hair (it does double duty as a leave-in). Then I moisturise my face with either
rosehip oil
,
jojoba oil
, or
Stark's Cypress Purity + Defence Oil
, which makes my skin so matte and soft – but it's so expensive for my uni budget, so I treat it like liquid gold and ration it out. If I have a huge blemish or three that I've naughtily popped, I'll apply a small amount of
anti-bacterial gel or powder
, just to keep it clean and dry it out. No blemish gel or tea tree oil or benzoyl peroxide has ever helped my acne, so I don't bother anymore, and now my skin is so much less red, flaking and inflamed. My acne is mostly hormonal, anyway, so I try to work on eating clean and organic, and balancing my stress levels. And laughing a lot.
I find my acne always clears up after I've had a good laugh.
Finishing touches…
Voilà, indeed! Thank you, Alissa! Any other Aussies out there who have some brands to recommend to readers in that hemisphere?
Good morning, everybody! Meet Dawn, a bayou belle from Louisiana who isn't afraid of using Apple Cider Vinegar on her face, has her own natural toothpaste recipe (Weleda + peppermint drops = genius!), and who is a self-taught hair diva. Check her out!
Name: Dawn
Age: 22
Current weather: Hot, sticky, mosquito-ridden, and generally pretty unpleasant (Sup, Louisiana?)
Hair: Fine and somehow surprisingly thick, wavy, boob length [Ed.: is that a technical term? :)], dark brown.
Skin: I have combination skin, with the oilier parts being my nose and forehead and the dryer ones being my cheeks and chin. For months at a time, my skin temporarily chooses to act right. Blemishes are the furthest thing from my mind, and my cheeks even manage to be rosy without the help of blush. Then, there are other times when one side of my face will turn against me and violently break out with little or no warning. It's usually stress-related, and it almost always takes at least two weeks to run its course.
In the shower…
Thanks to Siobhan's review, I've been successfully washing/conditioning my hair twice a week or so with Acure Organics Pure Mint + Echinacea Stem Cell Shampoo and Conditioner. For my body, I use whatever scent of liquid Dr. Bronner's I happen to have (currently, it's citrus). I wash my face with either Karen's Botanicals Gentle Cleansing Lotion or Stark Skincare Grapefruit Cleanse + Hydrate Balm. I love them both, but the latter is ideal for the days when my skin is feeling a little dry and/or dull.
Outside the shower…
Just after getting out of the shower, I pour a little Bragg Organic Apple Cider Vinegar into the palm of my hand with a bit of cool water. I splash this on my face and allow to sit for around 15 seconds before moisturizing. To moisturize my face, I use Karen's Botanicals Perfect Lotion on the days I cleanse with this brand and Stark Skincare Cypress Purity + Defense Oil when I've used the Grapefruit Balm. Regardless of which moisturizer I use on my face, I use the perfect lotion under my eyes because it tends to work best under eye makeup. I moisturize my body with Watts Beauty Organic Argan Oil, and occasionally I'll add a drop or two to the ends of my hair as well. I brush my teeth with Weleda Calendula Toothpaste, to which I add a drop or two of peppermint essential oil. Without this extra step, my breath isn't quite as fresh as I'd like (which is to say not at all). I'm still on the hunt for a toothpaste that manages to be both safe and a match for my morning breath. For my armpits, I use a Thai Crystal Deodorant Stone. Crystal stones are some of the only products I've found that I can use under my arms daily without developing a rash.
Finishing touches…
I tend to avoid most styling products simply because I don't know the first thing about applying them, but I do regularly sleep with my hair sectioned and wrapped around a headband to achieve more defined waves ( (I used this video to teach myself)). It's super simple, and I don't experience the inexplicable guilt that I often do when I resort to heat-styling. I have a pretty sensitive nose, so I have to be careful when it comes to perfume. There are certain Pacifica scents that I can and do use in solid form regularly; Lotus Garden is my absolute favorite. Also, I've been trying my best to make my sample of Captain Blankenship's Lila Perfume last, and I might've shed a tear when I used the last drop a couple of days ago. As for makeup, I always use 100% Pure Fruit Pigmented Mascara in Dark Chocolate or Blackberry on my lashes (depending on my mood), Vapour Organic Beauty Atmosphere Luminous Foundation under my eyes, W3ll People Universalist Matte Multi-Use Stick on my lips and cheeks (number 5), and Honeybee Gardens JobaColors Eye Liner in Smoking Gum on the outer corners of my eyes.
Thanks for allowing me to share! :)
Thank you, Dawn! Does anyone else splash their face with ACV to good results? Do you smell like an orchard after? Is it worthwhile?
Natural skincare can be deceptively simple. Once you separate the wheat from the chaff and realize that the best ingredients are usually of the high-quality-pure-from-nature variety, one could get a little smug about the whole thing…
You might think: Hey, I too could throw some oils in a bottle and sell them at the farmers' market or online. And yet, it's just not that easy, even when dealing with pure products that feature few ingredients. How can we be so sure? Well, 'cause we get a lot of products sent our way—and we don't fall in love with most of them. Which is why I'm so giddy to tell you guys about Stark…
Stark Skincare hails from Montreal, a town very close to our hearts. A town we both still sometimes call home. As far as I know we don't have any nepotistic ties to Stark Skincare founder Jessica Lafleur, but you never really know with Montreal. It's the kind of place where everybody knows everybody.
But here are the non-Montreal reasons I'm already a big fan of this line:
1. The branding and packaging: A little Esty-arts-and-craft-cool, but still elevated, and in dark glass bottles. Brands that use dark glass send one message: We care a lot about the ingredients inside, because glass is pricier, doesn't leach anything sketchy into the product, and the dark variety protects the ingredients from UV damage. When I went to the site I also loved the simplicity of the design: clean, modern, and welcoming. Ding.
2. The smell and feel: Branding only goes so far. It gets me to open the bottle but my senses have become so finicky about texture and smells, that I won't use something more than once if it doesn't instantly feel right. These products felt right. It's a tough thing to put your finger on, but the smells are natural, yes, without being crunchy. They'll palatable, without smelling like food. In short: They're a pleasure to apply.
3. The simplicity: I love oils and balms and misting toners. I also like clays to spot treat my breakouts at night. As of now these are the four products Stark has, and I like all of. I've been using them religiously since I got them and I can tell I will use them until they are done.
4. The price: We often have expensive taste, and we do worry sometimes that the products we most adore and recommend can be a little too pricey for some (that was part of what spawned the Friday Deal idea). I was thrilled to see how affordable these products are. If my spidey business senses tell me right, it means that Stark is using high quality ingredients but because they're small and new and selling online, they're not inflating their markup.
Last but not least: It's from Canada! And we know our wonderful Canadian readers sometimes get the short end of the stick. Stark offers free shipping in Canada with any orders over $60 and free shipping on international with any shipping over $75. Very cool. Who knows, maybe one day they'll do a Friday Deal. We'll have to intro ourselves first. :)
Have you heard of or tried this brand? If not, what brand hits all of these marks for you? Sharing is caring y'all, and don't forget: it's Friday!
Image via their site