It's been well over a year since we started the morning routine series. They began on a "really hot, muggy, humid, generally gross" August morning in 2011, because we thought it would be fun to share with all of you the products that we use every day before we leave the house. Now, you guys send us yours, and they're consistently inspiring to this vibrant community of natural beauty lovers, am I right?
Since it's December 2012, and my life, as well as my routine, has changed, I thought I'd give it another go. I'm a Scorpio, which, among other things, means I'm fiercely loyal and I like what I like. It's fun, looking back, to see which products I'm still using. Still, some were traded out for products I like even better. (Warning: This post is long, because it's doubling as a gang of new product reviews. You might want to skim—or grab a snack.)
Name: Siobhan
Age: 34
Current weather: It's been a mild, climate-changey winter so far, with some rare chillier days.
Hair: Blonde, long, wavy when air dried.
Skin: Irish. Which is to say, reactive, sensitive, pale, a little freckly, and pale. Did I mention pale? Oh, and reactive.
In the shower…
Most days, I shower rather speedily. Since I don't typically wash my face in the morning, my shower routine is pretty straightforward: I dry brush before I get in the shower, then I wash my hair. My new go-tos are Intelligent Nutrients PureLuxe shampoo and conditioner. I've run out and repurchased them several times because they leave my hair super shiny, manageable and smelling great. I don't have overly dry hair but I live in fear of it, and these two products give just the right amount of moisture, without feeling greasy. A couple of times a week, I swap out IN for the Seaweed Bath Company's argan oil conditioner. It has wax pretty high up on the ingredient list, and I find it reliable on days when I want my hair to hold a style.
If I wash my face, I use Kahina's or Marie Veronique Organics' (new obsession—I love the whole line), which is slippery and cleansing without being overly drying. If I'm too lazy to make my own body scrub, which is most days, I use a squeaky-clean new one by the Brooklyn-based Metropolis Soap Company in honeysuckle and violet. My new go-to bar cleanser is the Activated Charcoal Soap by Soapwalla. It's technically a face wash but I've been using it on my body. It contains activated charcoal and tea tree oil, and it's also made in Brooklyn, which is neither here nor there, but kind of neat.
If I'm feeling under the weather or if I'm showering before bed, I massage my chest with Hope Gillerman's Travel Remedy. The essential oils support immunity, promote restful sleep and make my tiny apartment smell like a spa. Which is nice.
Outside the shower…
Very few things I hate more than applying moisturizer on my body, but I do it almost every day. These days I alternate between Weleda's New Rose Pampering Body Lotion (I love this stuff) and Vered's Muscle Soothing Massage and Body Oil, which has been especially helpful since I bit it on the subway stairs the other night, had to get stitches, and seriously bruised up both my calves. (Pro tip: Don't fall in the subway. It hurts.)
Once this tiresome step is done, I apply Soapwalla Deodorant, spray my face with either Kahina's Toning Mist or Marie-Veronique Organic's Anti-Aging Mist, and rub in a touch of Kahina's Brightening Serum. Sometimes, I apply a dab of Tammy Fender Intensive Repair Balm, which I still swear by for night. If I look tired, I apply a Rejuvenating Eye Cream by Amala. It's cocoa bean-based, which helps constrict blood vessels to reduce puffiness, and works almost as if by miracle to eliminate undereye bags. (Before bed it's still La Bella Figura.)
Next, I apply Suntegrity Sunscreen, which got the #1 rating from the EWG this year for lotions with SPF. Who wants to shoot me first? Because the stuff contains (mineral-based) dimethicone. I have decided I can deal with it in this product because the ingredient deck is otherwise very clean, and because it's the most effective, versatile and cosmetically appealing sunscreen I have ever tried. And I have tried many. It works kind of like a BB cream. I've finally found one I want to use every day, and this is it. You're welcome? I'm sorry? Whatever? I love this product.
Finishing touches…
If I have meetings, which I usually do, I will follow with Suki Tinted Active Face Moisturizer in Porcelain, for an overall evening-out effect. I'll set that with Laura Mercier loose minerals in Sand, line my eyes with Bare Minerals' (unfortunately very messy) loose eyeliner in black, applied with a stiff damp brush. I keep my face simple for day, so that means I might swipe some RMS Beauty lip2cheek in Smile on cheeks and lips or some W3LL People Universalist in the peachy color, and dab on some Living Luminizer. I also love Ilia in a bunch of different colors. If I feel like a very bold lip, I'm probably cheating with non-naturals from Bite or Chanel.
For mascara, it's either 100% Pure or the new thick-as-hell "Fake Out" one from Organic Wear (the pink tube) or both. Some days, I fill in my super-pale eyebrows with NVey Eco Eye Shadow Palette in No. 3. It's not meant for brows, but it works. If I'm really going for it, I apply a touch of color to my lids, too. Makeup tends to scream on my face, though, so I use a light touch.
Finally, my perfumes of choice are still Lotus Wei Infinite Love or Tata Harper Irritability Treatment (as a perfume), or both!
Couple things, before I go: First, I don't always follow all these steps. Second, I now fear I sound way more high-maintenance than I actually am. Any products here that you love too? Anything new to you?
Image via
Meet Krystal, everybody. Full disclosure: I know this gal! But finding her routine in our inbox was a total surprise. See, a long time ago we worked for the same company, and I actually tried stealing her from another department to come help me with copy. They wouldn't let her go—so I'm happy to finally be putting her writing skills to use. Plus, it's a great routine—we're clearly singing from the same songbook on favorite brands—with some stellar tips. Enjoy!
Name: Krystal
Age: 27
Current Weather: Coming out of California "June gloom." Cool mornings, hot, dry days, and somewhat sticky nights.
Hair: Extremely fine and silky (with a few skin weft extensions – my one and only dirty secret!)
Skin: Prone to breakouts, larger pores around my nose.
Favourite star or icon from the past: Candice Bergen in the 60s
In the shower…
When I'm not half-asleep, I dry brush first. I use Bronner's liquid almond soap on the areas that require de-funking, and Skin and Bones oil (smells SO good) on the rest of me.  I wash and condition my hair with Acure Organics duo in Pure Mint and Echinacea (the volumizing one). I was on a baking soda, ACV and dry shampoo kick for a while, but even after a few months, my hair always looked wet or greasy, and smelled unpleasant.  If I need to shave something, I use coconut oil, which is lovely, but you need to use really hot water when rinsing the razor to melt away any oil and hair caught in between the blades.
Outside the shower…
Before I blow dry or braid my hair, I mix a tiny amount of argan and jojoba oil in my palm to moisturize the ends. I spritz my face with the lovely aloe and rosewater concoction I whipped up after reading this DIY and dab a bit of jojoba oil around my eyes. While that's soaking in, I spread a little Soapwalla on my pits. I was using Lavanila for many months, and ended up quitting it, not for the controversy, but because it stopped working.  Soapwalla is working out quite nicely, though I do miss that super sweet Lavanila scent.
Finishing touches…
What some call finishing touches, I call the main show! I've always been one of those gals who likes to wear a lot of makeup, but look like she's not wearing any at all. I start with some RMS un-cover up (the price tag kept me from trying it for some time, but a sample from Spirit Beauty Lounge persuaded me that the price is well worth it) around my eyes, and in the redder areas around my nose and chin. I then sweep on a light dusting of W3LL People's altruist foundation, and set it with Lotus Wei's Infinite Love Energy Mist.  I sweep on 100% Pure's Pot Rouge on my cheeks,  their satin eye shadow on my lids (I try to use as few brushes as possible) and, if I'm feeling dramatic, their eye brow powdered gel on my dirty blonde brows.  I finish off the eyes with Jane Iredale's pencil eyeliner and Longest Lash mascara (which does require several passes to get the same volume and lengths as commercial mascaras). For my lips, I use Josie Maran's Magic Marker Lip Stain with Argan Color Stick (it's so easy to get nice, sharp lines with the marker end!) Of course, no natural makeup look would be complete without that subtle glow, best achieved with RMS' Living Luminizer.
When I went clean, the absolute hardest thing to give up was my Burberry London perfume, which I had worn dutifully for years and it had become so identifying that when I stopped wearing it people immediately began telling me I smelled different ("Oh, no, no, no, not bad just…different").  I went through SO many different natural perfumes that just smelled like old ladies or cooking ingredients, I thought I'd never find a new signature scent, forever smelling "different." Then, I tried out Tsi-la's Fleur Sauvage. Floral and sweet, but with a woodsy quality that gives it substance and weight, I can't smell my wrists without closing my eyes and smiling. It's that good. Trapped-on-a-desert-island-and-can-only-bring-one-thing good.
That's it! Thanks for letting me share! It's been a long and crazy journey from dirty to clean, but after finding what product works best for me, I'm happier with the quality and performance of the products I use far more than I ever used to be with conventional junk.
A clean story after our own hearts. Just for fun, are there any readers out there who like their clean products less than the conventionals? Which ones, and why?
Be prettier Candice Bergen. Not possible.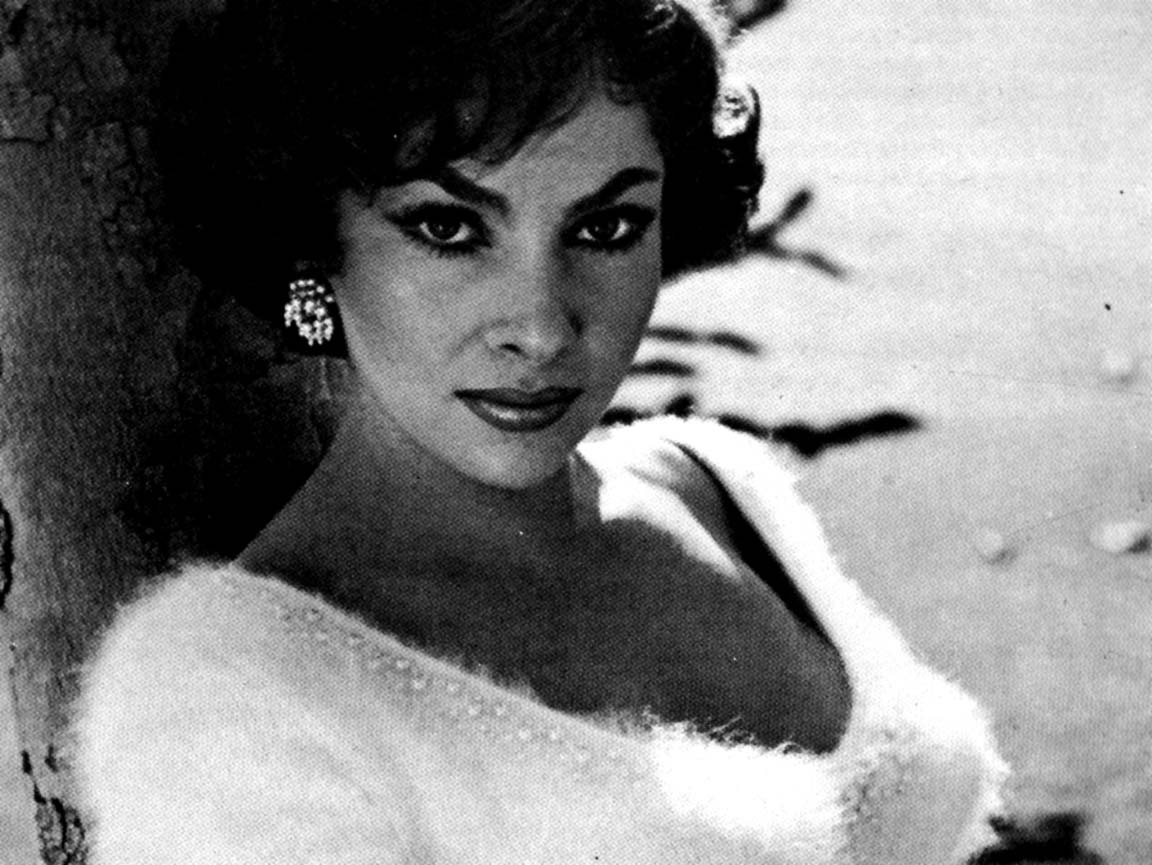 Good morning, everyone! Today, we have Alissa…from Australia! Not only is she automatically cool because she is an Aussie, but she is the type of girl with the attitude that positive thinking can help achieve positively lovely skin. How cool is that? She doesn't forgo products, but I'm guessing she enhances their powers by smiling! Read on, you'll see!
Name: Alissa
Age: 23
Current weather: Typical Sydney Autumn…freezing cold grey-sky days alternated with sunny, warm beachy ones! Can't make up its mind…but on the sunny days, Sydney's the most seductive, beautiful city in the world.
Hair: Chestnut brown, boob length (we've coined that as a technical term now, right? :) ), wavy with the odd actual ringlet, plagued by dry split ends, fine but a lot of it.
Skin: Combination in the extreme. My skin is probably my biggest trial and my biggest insecurity. My cheeks and forehead are clear and soft, my nose is oily, and my chin, lipline and jawline are dry and prone to huge, painful pimples and whiteheads. I've got some scarring there too, which isn't helped by my extremely fair complexion. Oh, did I mention I have very sensitive skin, too?
Favourite icon or star from the past: Gina Lollobrigida…what a gorgeous badass!
Image via
In the shower…
I tend to shower at night, just before bed. I start off by
dry brushing
- something I picked up from reading this blog, and I've noticed it's made a huge difference to how soft my skin is. I then apply my cleanser – either
honey
,
coconut oil
, or
Stark Grapefruit Cleanse + Hydrate Balm
, which is lovely and healing. I only wash my hair once a week, so if it's a washing day I shampoo with
Miessence Desert Flower Shampoo
(Miessence is a fantastic Australian clean brand that makes everything from toothpaste to make-up…you guys should feature them, they have some great, dependable products!) which is super mild, and every few washes I alternate with a
baking soda rinse
(thanks, Alexandra! I couldn't believe how well it works). I'm experimenting with all-clean conditioners at the moment –
John Masters Honey and Hibiscus Hair Reconstructor
makes my hair very full and soft, but also frizzes out my waves and curls, and every other one I've tried has either provided too much moisture or not nearly enough. The best conditioner I have ever used is an almost-clean one – Kinky Curly Knot Today (not available in Australia…damn you, isolated Southern Hemisphere! Thank you, eBay!). It has the dreaded phenoxy and also something listed mysteriously as 'natural fragrance' but the rest of the ingredients are clean and organic and SWOON it works wonders detangling my knot-prone hair. I leave it on for a few minutes under a shower cap while I wipe the cleanser of my face, shave my legs and pits with
Dr Bronners Lavender Shave Gel
, then I rinse well with warm and then ice cold water (reduces frizz and makes my hair super shiny!) I don't use soap or bodywash or anything because I just don't need it.
Outside the shower…
I moisturise my damp body with either
coconut oil
,
Soapwalla's Luxurious Moisturising Body Oil
(the smell is so amazing I want to drink the damn thing), or whatever
100% Pure
body cream I have available. I apply coconut oil to my armpits as a deodorant – I used to use Soapwalla which was seriously miraculous…until I developed angry red pits, noooo. I find that coconut oil works great though, even lasting overnight into the next day. I comb a little more Kinky Curly through my damp hair (it does double duty as a leave-in). Then I moisturise my face with either
rosehip oil
,
jojoba oil
, or
Stark's Cypress Purity + Defence Oil
, which makes my skin so matte and soft – but it's so expensive for my uni budget, so I treat it like liquid gold and ration it out. If I have a huge blemish or three that I've naughtily popped, I'll apply a small amount of
anti-bacterial gel or powder
, just to keep it clean and dry it out. No blemish gel or tea tree oil or benzoyl peroxide has ever helped my acne, so I don't bother anymore, and now my skin is so much less red, flaking and inflamed. My acne is mostly hormonal, anyway, so I try to work on eating clean and organic, and balancing my stress levels. And laughing a lot.
I find my acne always clears up after I've had a good laugh.
Finishing touches…
Voilà, indeed! Thank you, Alissa! Any other Aussies out there who have some brands to recommend to readers in that hemisphere?
We present to you the gift that is Emma, whose routine is brilliant and stylish. Of course it is: she's from Athens, Greece, and is clearly a clean, continental dream. Did you know you can use crushed strawberries to whiten you teeth? Apparently so! Read on:
Name: Emma
Age: 37
Current weather: Sunny and dry, around 20 Celcius
Hair: Thin and naturally wavy, double processed with blonde highlights and dye to cover the grays. The waves have lost their vitality a couple of years ago (maternity hormones?), they are thinning, dried and parched. Curls now are really limp unless I revive them with a curling iron. Overall, my nightmare…
Skin: Normal to dry, very few wrinkles around the eyes when I squint. Clear with very few cystic acne outbreaks on the chin around my period sometimes. Overall I am blessed with nice skin, sometimes lacking glow – which is what I value most, since I think it makes us look fresher and younger!
In the shower…
I have stopped using soap all over my body, just on the armpits and legs. I use soap that I order from Aleppo, Syria that is all natural and contains only olive oil, laurel oil and sea salt. That's what I use on my toddler son too and it never dries out our skin. I wash my hair with Faith in Nature Aloe Vera shampoo, followed by the Pomegranate and Rooibos conditioner. Sometimes I do a final rinse with unfiltered organic ACV and water. I leave it on for a few minutes and then rinse it out again—I can't tolerate the vinegar smell too much. Once a week I dry brush my whole body before I get in the shower.  I also try to do a weekly pure organic coconut oil hair mask—this seems to have helped restore moisture to my locks. I rub it all over my hair, put it in a low braid and then put a shower cap that I keep in place with a few pins. I then sleep on it and wash my hair in the morning.
In the shower I sometimes do a DIY sugar scrub, mixing brown sugar with vegetable glycerine or olive/jojoba/sweet almond oil.
Outside the shower…
After the shower I pat my skin dry and then put on a DIY moisturizing oil containing jojoba, argan and sweet almond oil, with a few drops of neroli and lavender essential oils. I have keratosis pilaris on some areas  so I rub some pure shea butter (which is the only thing that helps). I also make a DIY whipped shea butter moisturizer that I put on at night during the cold months, and then sleep on it with cotton pajamas. It gets the skin really soft!
I wrap my hair in an old t-shirt to dry, which I found keeps the waves smoother and fights frizz. I pass a wide-toothed comb and then rub some argan oil on the ends. Sometimes I'll spray some not so clean Bumble and Bumble Thickening spray to give some volume, but I also want to try a home made sea salt spray. I dry them using a diffuser, or if I don't' have the time, I'll just quickly dry them, and put them up in a tight high ponytail, twirling the remaining hair in a bun and securing it tightly. In a few hours when I let the ponytail down, my hair is wavy and smooth. If I wash my hair at night, I put it in a low tight braid and sleep on it – in the morning I have new curls!
I have stopped using soap or cleansers for my face, and make my own using natural ingredients. My favourite's (that I alternate according to what I feel my skin needs most) just pure oils that I rub in and then rinse with a washcloth, oat flour with ACV/water, raw honey or baby milk powder mixed with some water to make a paste. Sometimes I grind some almonds or rice with a few drops of oil if I want something with more "buffing" properties. I bought the Clarisonic but after reading many controversial reviews from experts that it relaxes face muscles, I'm a bit reluctant to use it again. So it just sits there and I'll sometimes use it to scrub the remaining oat/honey from the cleansing.
At least once I week I do a green clay mask (I mix it with ACV or milk and add a few drops of lavender essential oil). It really clears up everything and I found I don't need to use any scrubs as I did before. All the blackheads, impurities and dullness come right off. I try to spread it up to my collarbones to get some of that goodness on my neck, which seems so neglected! I recently also started using rhassoul clay from Morocco, which is packed with minerals and supposedly better than plain old bentonite (green clay). On the rare nights I have a lot of makeup on, I use Bioderma Crealine Lotion before my cleansers. It is very popular here in Europe and all the make up artists use it. You put it on with a cotton ball, it's like water and it rinses out everything without leaving any residue. I found that the less abrasive and more respectful I am of my skin (after using chemical peels, Retin A, harsh scrubs) the better it looks.
Then I do a few warm water compresses with a washcloth and spray a DIY hydrosol. I make hydrosols myself with rose petals or lavender or rosemary leaves. Sounds complicated but it's really easy! While the skin is still damp from the hydrosol, I put on a few drops of my DIY face serum, which I make with a mix of carrier oils and essential oils. I found that argan oil and rosehip seed oil and super moisturizing and make my skin glow. I also add geranium, helichryssum and frankinsence essential oils. In the winter my skin needs some more moisture, so I slab some Weleda Skin Food or Korres Wild Rose moisturizing cream. I confess that I don't wear sunscreen all year, even though I live in a country with 300 days of sunshine/year! I only wear it in the summer and I use Avene Tres Haute Protection with 50SPF or La Roche Posay Anthelios lotion. It's not easy to find a nice, clean sunscreen here in Europe that does not leave your face looking white like a kabuki character. When I have time, I make my own whipped shea and cocoa butter cream. It is especially great to rub generously on my feet before I put on any socks. Shea butter is what dancers use to help them heal their over-worked toes and it really takes all the dryness and roughness out.
It might sound complicated to do all these DIY beauty things, but it actually is easy. I just keep all the ingredients in used glass jars, along with some spatulas and small cups and mix on the spot as needed. It's fun, natural and cheap! For the face oils and creams I make a batch to last me 2 months, which takes me 30mins to make, so it's not a big hassle.
I use Soapwalla deodorant, although recently it seems that it stopped working and I'm getting nervous with the summer approaching. It's weird because in the beginning it worked like magic—is it my idea or has this happened to anyone else? When it's a hot day and I know I'll be active, I use my old Neutrogena, but I'm not happy about it and desperately looking for a reliable clean deodorant. I tried Tom's but I still felt stinky.
I brush my teeth with Korres toothpaste using the Sonicare toothbrush (same company that makes Clarisonic). I can't recommend that thing enough. It works like magic! When you're done you feel like you just came back from a dentist deep clean. Sometimes I'll make a baking soda and water paste if I want some whitening action, or rub some mashed strawberries on my teeth. Strawberries contain malic acid, which when combined with baking soda, act as an stringent and a buffing agent.
Due to the intense sunlight and endless summers sunbathing (can I turn back time?) I have a major hyper pigmentation problem on my face. I think the argan and rosehip seed oils will help in time, but I am trying to find a more potent natural recipe without resorting to hydroquinone. I might try a spot laser treatment and then maintain the results with religious sunscreen application all year round!
If I have a cystic acne pimple brewing, I dab a bit of raw honey before bed and then cut the sticky part of a band aid in half and place two layers on the pimple. Something about the anti-inflammatory qualities of the honey with the pressure from the band aid I guess makes it look better the next morning!
Finishing touches…
I don't do much for makeup, I like a fresh look. I have very sparse eyebrows and the one thing that makes my face more framed and put-together is filling them in with some eye shadow from the Body Shop special eyebrow kit. Don't underestimate the power of eyebrows to make your face look more balanced. I only recently found out about that tip and it literally changed the way I look, judging from pictures – without looking made up or unnatural.
Then I use MAC eyeliner rubbed and smudged on the bottom lashes in Olive and some Guerlain Bronzing powder or Korres blush. I curl my lashes with the Shu Uemura curler and when I go out at night put on Blinc mascara (it's great, goes on like tubes and does not smudge even if you cry!). If I feel I need some more coverage, I use Laura Mercier Tinted Moisturizer and in the summer the Body Shop gel bronzer for a hint of shimmer. On my lips I use Hurraw in Vanilla Bean or Burt's Bees Lip Shimmers. I have thin lips and don't like them colored. If I look especially tired I put on the YSL Touche Eclat under eye concealer, but I feel it draws more attention to the problem.  It's hard finding good clean makeup products in Europe, but since I don't put too much on, it's not that bad for me.
After a couple of years obsessed with weekly manicures, I go all natural, with very short clean nails, and just rub Egyptian Magic cream every night on my cuticles. I even keep a jar on my desk and rub some in during the day. I have super dry cuticles that look dry and white after one day if I don't cut them. Now I have stopped cutting them completely (you must resist the temptation, but it's the only way they will stop growing) and this cream is the only thing that makes them soft and invisible. I just push them back with a wooden stick with some wet cotton or argan oil once in a while.
Comments on the deodorant question? Maybe if we answer, she will grace us with another amazing food-as-beauty-product tip we never would have guessed!
Favorite star or icon from the past:  Lauren Bacall (via)
Meet Archana, a native of India who has been living in New Jersey for three years now. She says "I've seen my grand mom use only herbal and homemade products and she has great skin at 80!" Archana tries to incorporate a few of her grandmother's routines into her busy schedule. Enjoy!
Name: Archana
Age: 28
Hair: black, thick and wavy with an oily scalp
Skin: Olive skin tone. Fighting a bout of adult acne. Sensitive combination skin (sigh, I know!). I have been a vegetarian all my life and recently turned a vegan. I make sure I always eat healthy and eat only gluten free, diary free food. I eat only plant-based supplements.
In the  shower…
I incoporate dry brushing for about 3 mins. I use the Body Shop brush. Before I step into the shower I always massage a tiny bit of sesame oil on my face and neck. This helps my skin to stay balanced and does not flake out. I use the Pangea Organics Canadian Pine With White Sage Body Wash for my body. For the face, I  use my own mixture of ground green gram (Ed.: also called mung bean), a tiny bit of turmeric with enough rose water to make a paste. Green Gram is a natural substitute for soap. It removes the excess oil and leaves your skin fresh and even. You can use a coffee blender to grind, and you can store them for over 4 months in an air-tight container. Turmeric  is a natural antispectic and it bans acne from its roots.) I gently scrub my face and neck in upward strokes with this paste and wash off with water.
Every weekend, I massage my skin with a mixture of butter (organic unsalted butter) and a pinch of turmeric and a little bit of greek yogurt. I blend all of them in with a hand blender and apply the mixture all over my body. I wash it off after 30 mins with the green gram mixture. This leaves my skin supple and silky smooth.
I never forget to apply castor oil on my eyelashes and eyebrows and under my eyes before going to bed every night. It promotes lash and brow growth.
For my hair, I wash it every other day with Himalayas Rejunivating Shampoo. I do not use a conditoner as it weighs my hair down. I apply few drops of Josie Maran's argan oil on my ends. I never blow dry my hair and always let it air dry.
Outside the shower…
I usually leave my skin a little moist and use my own home made oil moisturizer. It is coconut oil, few drops of argan oil and jojoba oil. I use this like another other body lotion. I love Soapwalla deodarant. On weekends (usually on Saturdays) I sometimes pour few drops of  khus oil (also called vetiver essential oil) on my filled tub. This gives a unique aroma and leaves your skin pleasntly smelling. I never step out without a suncreen and use Biotique Carrot Face & Body Sun Cream, which has carrots and natural oils, as my sun protector.
Finishing touches…
I apply few drops of argan oil as a primer and use the Vapour Organic Beauty Atmosphere Luminous Foundation and wear a kohl from Physicians Formula, which is organic. I use Josie Maran's  Color Stick on my lips and cheeks as blush. I do not use any styling products for my hair and never blow dry or iron it.
So, who's game to try some crushed up green gram? And how about that turmeric trick?! Intrigued? Thank you for sharing, Archana!
Image of Gayatri Devi via. Devi was the princess of Jaipur and a successful politician too. "A perfect blend of beauty, class and brains!"