It's been well over a year since we started the morning routine series. They began on a "really hot, muggy, humid, generally gross" August morning in 2011, because we thought it would be fun to share with all of you the products that we use every day before we leave the house. Now, you guys send us yours, and they're consistently inspiring to this vibrant community of natural beauty lovers, am I right?
Since it's December 2012, and my life, as well as my routine, has changed, I thought I'd give it another go. I'm a Scorpio, which, among other things, means I'm fiercely loyal and I like what I like. It's fun, looking back, to see which products I'm still using. Still, some were traded out for products I like even better. (Warning: This post is long, because it's doubling as a gang of new product reviews. You might want to skim—or grab a snack.)
Name: Siobhan
Age: 34
Current weather: It's been a mild, climate-changey winter so far, with some rare chillier days.
Hair: Blonde, long, wavy when air dried.
Skin: Irish. Which is to say, reactive, sensitive, pale, a little freckly, and pale. Did I mention pale? Oh, and reactive.
In the shower…
Most days, I shower rather speedily. Since I don't typically wash my face in the morning, my shower routine is pretty straightforward: I dry brush before I get in the shower, then I wash my hair. My new go-tos are Intelligent Nutrients PureLuxe shampoo and conditioner. I've run out and repurchased them several times because they leave my hair super shiny, manageable and smelling great. I don't have overly dry hair but I live in fear of it, and these two products give just the right amount of moisture, without feeling greasy. A couple of times a week, I swap out IN for the Seaweed Bath Company's argan oil conditioner. It has wax pretty high up on the ingredient list, and I find it reliable on days when I want my hair to hold a style.
If I wash my face, I use Kahina's or Marie Veronique Organics' (new obsession—I love the whole line), which is slippery and cleansing without being overly drying. If I'm too lazy to make my own body scrub, which is most days, I use a squeaky-clean new one by the Brooklyn-based Metropolis Soap Company in honeysuckle and violet. My new go-to bar cleanser is the Activated Charcoal Soap by Soapwalla. It's technically a face wash but I've been using it on my body. It contains activated charcoal and tea tree oil, and it's also made in Brooklyn, which is neither here nor there, but kind of neat.
If I'm feeling under the weather or if I'm showering before bed, I massage my chest with Hope Gillerman's Travel Remedy. The essential oils support immunity, promote restful sleep and make my tiny apartment smell like a spa. Which is nice.
Outside the shower…
Very few things I hate more than applying moisturizer on my body, but I do it almost every day. These days I alternate between Weleda's New Rose Pampering Body Lotion (I love this stuff) and Vered's Muscle Soothing Massage and Body Oil, which has been especially helpful since I bit it on the subway stairs the other night, had to get stitches, and seriously bruised up both my calves. (Pro tip: Don't fall in the subway. It hurts.)
Once this tiresome step is done, I apply Soapwalla Deodorant, spray my face with either Kahina's Toning Mist or Marie-Veronique Organic's Anti-Aging Mist, and rub in a touch of Kahina's Brightening Serum. Sometimes, I apply a dab of Tammy Fender Intensive Repair Balm, which I still swear by for night. If I look tired, I apply a Rejuvenating Eye Cream by Amala. It's cocoa bean-based, which helps constrict blood vessels to reduce puffiness, and works almost as if by miracle to eliminate undereye bags. (Before bed it's still La Bella Figura.)
Next, I apply Suntegrity Sunscreen, which got the #1 rating from the EWG this year for lotions with SPF. Who wants to shoot me first? Because the stuff contains (mineral-based) dimethicone. I have decided I can deal with it in this product because the ingredient deck is otherwise very clean, and because it's the most effective, versatile and cosmetically appealing sunscreen I have ever tried. And I have tried many. It works kind of like a BB cream. I've finally found one I want to use every day, and this is it. You're welcome? I'm sorry? Whatever? I love this product.
Finishing touches…
If I have meetings, which I usually do, I will follow with Suki Tinted Active Face Moisturizer in Porcelain, for an overall evening-out effect. I'll set that with Laura Mercier loose minerals in Sand, line my eyes with Bare Minerals' (unfortunately very messy) loose eyeliner in black, applied with a stiff damp brush. I keep my face simple for day, so that means I might swipe some RMS Beauty lip2cheek in Smile on cheeks and lips or some W3LL People Universalist in the peachy color, and dab on some Living Luminizer. I also love Ilia in a bunch of different colors. If I feel like a very bold lip, I'm probably cheating with non-naturals from Bite or Chanel.
For mascara, it's either 100% Pure or the new thick-as-hell "Fake Out" one from Organic Wear (the pink tube) or both. Some days, I fill in my super-pale eyebrows with NVey Eco Eye Shadow Palette in No. 3. It's not meant for brows, but it works. If I'm really going for it, I apply a touch of color to my lids, too. Makeup tends to scream on my face, though, so I use a light touch.
Finally, my perfumes of choice are still Lotus Wei Infinite Love or Tata Harper Irritability Treatment (as a perfume), or both!
Couple things, before I go: First, I don't always follow all these steps. Second, I now fear I sound way more high-maintenance than I actually am. Any products here that you love too? Anything new to you?
Image via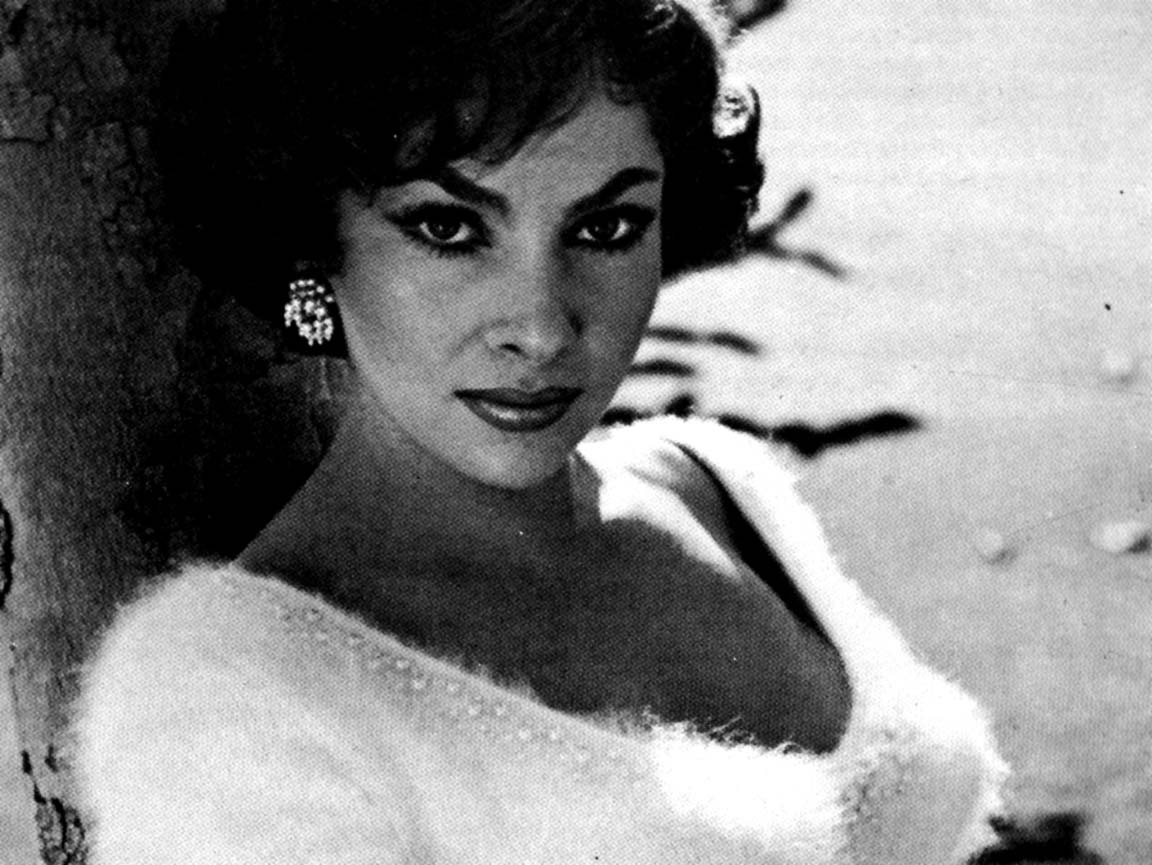 Good morning, everyone! Today, we have Alissa…from Australia! Not only is she automatically cool because she is an Aussie, but she is the type of girl with the attitude that positive thinking can help achieve positively lovely skin. How cool is that? She doesn't forgo products, but I'm guessing she enhances their powers by smiling! Read on, you'll see!
Name: Alissa
Age: 23
Current weather: Typical Sydney Autumn…freezing cold grey-sky days alternated with sunny, warm beachy ones! Can't make up its mind…but on the sunny days, Sydney's the most seductive, beautiful city in the world.
Hair: Chestnut brown, boob length (we've coined that as a technical term now, right? :) ), wavy with the odd actual ringlet, plagued by dry split ends, fine but a lot of it.
Skin: Combination in the extreme. My skin is probably my biggest trial and my biggest insecurity. My cheeks and forehead are clear and soft, my nose is oily, and my chin, lipline and jawline are dry and prone to huge, painful pimples and whiteheads. I've got some scarring there too, which isn't helped by my extremely fair complexion. Oh, did I mention I have very sensitive skin, too?
Favourite icon or star from the past: Gina Lollobrigida…what a gorgeous badass!
Image via
In the shower…
I tend to shower at night, just before bed. I start off by
dry brushing
- something I picked up from reading this blog, and I've noticed it's made a huge difference to how soft my skin is. I then apply my cleanser – either
honey
,
coconut oil
, or
Stark Grapefruit Cleanse + Hydrate Balm
, which is lovely and healing. I only wash my hair once a week, so if it's a washing day I shampoo with
Miessence Desert Flower Shampoo
(Miessence is a fantastic Australian clean brand that makes everything from toothpaste to make-up…you guys should feature them, they have some great, dependable products!) which is super mild, and every few washes I alternate with a
baking soda rinse
(thanks, Alexandra! I couldn't believe how well it works). I'm experimenting with all-clean conditioners at the moment –
John Masters Honey and Hibiscus Hair Reconstructor
makes my hair very full and soft, but also frizzes out my waves and curls, and every other one I've tried has either provided too much moisture or not nearly enough. The best conditioner I have ever used is an almost-clean one – Kinky Curly Knot Today (not available in Australia…damn you, isolated Southern Hemisphere! Thank you, eBay!). It has the dreaded phenoxy and also something listed mysteriously as 'natural fragrance' but the rest of the ingredients are clean and organic and SWOON it works wonders detangling my knot-prone hair. I leave it on for a few minutes under a shower cap while I wipe the cleanser of my face, shave my legs and pits with
Dr Bronners Lavender Shave Gel
, then I rinse well with warm and then ice cold water (reduces frizz and makes my hair super shiny!) I don't use soap or bodywash or anything because I just don't need it.
Outside the shower…
I moisturise my damp body with either
coconut oil
,
Soapwalla's Luxurious Moisturising Body Oil
(the smell is so amazing I want to drink the damn thing), or whatever
100% Pure
body cream I have available. I apply coconut oil to my armpits as a deodorant – I used to use Soapwalla which was seriously miraculous…until I developed angry red pits, noooo. I find that coconut oil works great though, even lasting overnight into the next day. I comb a little more Kinky Curly through my damp hair (it does double duty as a leave-in). Then I moisturise my face with either
rosehip oil
,
jojoba oil
, or
Stark's Cypress Purity + Defence Oil
, which makes my skin so matte and soft – but it's so expensive for my uni budget, so I treat it like liquid gold and ration it out. If I have a huge blemish or three that I've naughtily popped, I'll apply a small amount of
anti-bacterial gel or powder
, just to keep it clean and dry it out. No blemish gel or tea tree oil or benzoyl peroxide has ever helped my acne, so I don't bother anymore, and now my skin is so much less red, flaking and inflamed. My acne is mostly hormonal, anyway, so I try to work on eating clean and organic, and balancing my stress levels. And laughing a lot.
I find my acne always clears up after I've had a good laugh.
Finishing touches…
Voilà, indeed! Thank you, Alissa! Any other Aussies out there who have some brands to recommend to readers in that hemisphere?
Hello everyone! Meet Lola and her lovely routine! She is a green juice, essential oil and Lotus Wei fan…aka a girl after our own hearts. Read on…
Current weather: The most bizarre NYC
spring ever – too cold, too rainy, too gray, but seems to be getting better
Hair
: pixy-short, super-fine, thin, oily.
Skin
: Olive, combination (though tending towards very dry, especially during winter/spring), super-sensitive/eczema-y. It can be a source of annoyance, but also of many compliments due to nice texture and even tone (when not freaking out).
Favorite star or icon from the past
: Jane Russell. Image via

A big part of my morning is not exactly skincare-related, but it has a huge impact on how I look and feel. I start every morning with a large green juice, full of gorgeous greens, ginger, lime and a green apple for a touch of sweetness. It makes me feel fantastic, gives a wonderful burst of energy and I always feel worse when I skip it for whatever reason. I have also been trying to embrace holistic wellness, so I take a whole bunch of herbs and supplements to help deal with my horrible, chronic migraines, give me energy and boost my immune system. Since I started doing this, my migraines got much better (and I am using a lot fewer drugs), I have much more energy, a better outlook and am able to fight off colds much, much better. I won't mention the full list, but some of the herbals I would recommend for boosting energy and immunity and helping to deal with stress are Rhodiola Rosea, Astragalus and Ashwagandha. I use Gaia Herbs – they are organic and have very impressive quality controls (and their pills are small enough and easy to swallow). After my juice-n'-pills breakfast, I hop in the shower. I wash my face with the gentle Nude Cleansing Wash. It foams, but very little and I like the smell. A few times a week I use the One Love Organics Microderma scrub. It's quite gentle, smells like oats (in a good way) and makes my skin silky-smooth. I wash my hair with the Acure Organics Shampoo and I alternate between Pure Mint + Echinacea and Argan and Lemongrass. I also brush my teeth in the shower (weird, I know!). I used to be a Tom's of Maine fan, but I recently noticed that their toothpaste has sulfates. Even the kids' version! Don't know how I missed that, but it annoyed me enough to switch. I switched to the Melvita toothpaste for myself and my son. It's organic and I really love it. I am a bit concerned about the lack of fluoride, but we'll see how I get on. I use moisturizing Nubian Heritage soaps or 100% Pure Blood Orange Shower Gel only on the bits that need cleaning. When I have the time (so not often), I also use one of my DIY body scrubs. I combine organic, coarse brown sugar with honey and a mix of oils (I usually use jojoba and coconut) and add in essential oils. I tend to go citrus-heavy as that is my favorite scent. Another recipe I use is mixing old coffee grounds with coconut oil and orange essential oil. It smells heavenly and coffee is great for the skin. I usually make a batch of scrub and store it in the shower in sealable preserves jars.
I spray on my
Thai Crystal deodorant
first thing out of the shower to give it chance to dry. I have tried other natural deodorants before, but Soapwalla gave me a wicked rash and other ones just didn't work. TC seems to do the trick, though I am yet to test it in sweltering New York summer (should it ever come). I tend to skip body lotion unless I have lizard skin and if I do, it's usually whatever is lying around. More often than not, I prefer to use body oils, as they smell lovely and tend to stay on my skin for much longer. My favorite right now is
Tallulah Jane Halona
. It's a gorgeous ginger-cintrus scent that doubles as a gentle perfume. For my face, I love oils and serums and am currently in love with the
Dr. Alkaitis Organic Nourishing Treatment oil
and think this will be a lasting love affair. I have been testing the
OLO Love Springs Eternal serum
, but I find that it's not moisturing enough for my skin, so I usually layer it under the Dr. Alkaitis. If my skin is feeling extra-dry and flaky, I might use either the Dr. Alkaitis Skin Savior balm or the
Dr. Alkaitis day cream
over the oil/serum. I rarely use eye cream (usually I just use the same oils on my eyes), but if I do, it's either the
Kahina
or Dr. Alkaitis eye creams.
Because my hair is so short, I never blow dry – I just run a wide-toothed comb though it to get it in place. I have a super-sensitive scalp and conventional styling products made it break out, itch and otherwise made my life a living hell. This was a huge problem because us, short-haired girls, really need product. I couldn't use John Masters because it was far too greasy and heavy for my super-fine hair, but then I discovered Giovanni Wicked Texture. Initially I thought it was the answer to all my prayers, since it is free from the usual suspects like sulfates, phthalates, synthetic phragrances, parabens and, most importantly, petrochemicals (I found them to be the #1 culprit for scalp sensitivities), is vegan, organic and manages to provide the same kind of hold and definition as its conventional, nasty-toxy counterparts. I since realized that it does have silicone, so prolonged use can weigh down my hair, but I feel that it is definitely the best, mostly-clean hair product out there.
I don't use makeup unless I go out at night and since I use makeup so rarely, I haven't really bothered switching from my dirty make-up. That said, all my mascaras have run out, so I am going to try the
Organic Glam mascara from Organic Pharmacy
. I am hoping it'll work as well as my Chantecaille. I also recently started using
RMS Un-covereup
and
Living Luminizer
. I love them, my skin loves them, so if I am feeling splotchy, I sometimes use just the Un-coverup or both of them during the day. I also don't believe in using perfume in the workplace – I am tremendously sensitive to smell, so I could never expose others to my scents, however lovely I might think they are. That said, if I am feeling headachy, I might roll on some
21 Drops Headache essential oil blend
. It smells lovely (while being thoroughly unobtrusive) and I find that it does actually kind of work. I also like the
Lotus Wei
Inner Peace mist. It helps me chill if I am extra-stressed and the gentle scent lingers on my clothes and doubles as perfume.
Thanks, Lola! Has anyone else been enjoying greens in the AM and feeling the results like Lola? How about the amazing herbal supplement success for decreased migraines?!
Happy Monday, everyone! Meet Stephanie and her sweet-as-honey routine. She swears by Manuka for her skin. She also has been getting a lot of mileage out of spiritbeautylounge sample items. Annnd..she makes her own (edible!) DIY brozer. Read on!
Name: Stephanie
Age: 23
Current Weather: In the 70s-80s and humid-ish. I just moved home from the North so I am loving the warmer weather despite the humidity.
Hair: Long, brown, and sort of curly/wavy. Definitely not straight. The oiliness has become non-existent since my switch to natural products and reduction in showers. Which is great because it saves me a ton of time, I find showering to be a pretty grand and involved event in my life. 23 year old problems clearly.
Skin: I have always been acne prone :( I was on a strict regimen of prescription topical stuff which worked, but I got completely fed up with how dry they left my skin. Right now, I just got off birth control but things are still OK. Residual scarring and the odd small breakout are all I have to worry about now with no dryness!
Favorite Star: Miranda Kerr. Was she already chosen? I just love her values and personality! Image via
Before the shower…
I try to do oil pulling with coconut oil (I use the nutiva brand) which is an ayervedic technique that consists of swishing the oil in my mouth for twenty minutes then rinsing with warm salt water. It's hard to last the full twenty, but I've found it is a great way to naturally whiten the teeth and make my whole mouth/gums feel supple and healthy. I will then usually eat breakfast and workout and also take some skin supplements which I thought could be applicable. I take fish oil or flax seed oil, black current oil and evening primrose oil which are GLAs which are supposed to be beneficial for skin and regulating female stuff as well as Indole-3-Carbinol which I saw was recommended in an article for women coming off the pill again to regulate hormones. I also only brush my hair before I shower with a wide toothed comb.
In the shower…
I've usually had a Wedderspoon Manuka Honey 16 strength mask on my face for at least half an hour before my shower and leave it on until the end (this was inspired by Siobhan) which I use as a facial cleanser. If I don't have time to do a mask I will use the Tata Harper cleanser or the Dr Alkaitis cleanser I have from the samples I purchased on spiritbeautylounge. I like them both and find them super gentle, but prefer the manuka for its anti-acne fight. Manuka honey/honey in general for the face has been a godsend for my skin! Next I shampoo with either Desert Essences lemon and tee tree shampoo for oily hair or Alaffia neem shampoo (both of which I like and find wash away build-up, which was my biggest difficulty when looking for a natural shampoo) followed by either John Masters Lavender and Avocado Intensive Conditioner, the John Masters Honey and Hibiscus conditioner, or the Alaffia neem conditioner. I have recently begun washing my body and shaving with Moksa soap in Abbey Road. It smells amazing, is gentle (I loved Dr. Bronners tea tree bar soap, but then it become too harsh for my skin) and the company is amazing and donates to so many great charities! After that I may spray my hair with the Aubrey organics Nustyle Organic Detangler and Shine Booster (which smells like limes) as a heat protectant or Intelligent Nutrients leave-in conditioner which kind of makes me smell like a pizza, but I like it anyways. (Ed. Note: Pizza?!?!?! We need more info on this! Ha!) Then I wrap my hair up in a t-shirt which I've also heard is better to prevent frizz and keep curls intact.
Outside the shower I don't really towel off because I find the extra moisture super beneficial for the rest of my routine. I spray my face with the Acure Organics Rose toner for oily skin which I LOVE it smells so good especially after reading that article about rose scents on here, then I mix my beloved Aubrey Organics aloe vera with whatever moisturizer is tickling my fancy. I use the aloe because it is such a great base to cut/preserve products which we know can be quite expensive. As I mentioned, I purchased the sample packs of Tata Harper and Dr Alkaitis so I basically pick and choose which moisturizer I feel like mixing in with my aloe. At the moment, I love the Tata Harper Serum and the Dr Alkaitis soothing gel and nourishing oil. Both companies products smells sooooo good and honestly make my skin look so plump and incredible. I never thought I would be able to treat myself to such luxurious moisturizers during my prescription days; it has been one of my greatest revelations of going natural! After that I spray my body with a DIY toner of Aloe Vera gel by Lily of the Valley (which is edible quality that I sometimes add to my drinks) and Witch Hazel followed by a DIY combination of coconut, argan, and jojoba oil, my Acure Organics unscented lotion, or my Bubble and Bee or Moksa body butter. I'm really into body moisturizers. Or moisturizing in general.
As far as makeup goes, I probably wear it once or twice a week and try to keep it really simple. Again, I am all about the samples! I recommend it because they are all quite sizable and I have yet to run out of one and repurchase. I use the Vapour organics concealer on my eyelids and the Alima Pure satin matte foundation on my under eyes and any other imperfections. I line my upper water line with Korres brown eyeliner, apply RMS living luminizer to my eyelids, brow bone, cheekbones, nose, and cupid's bow and have been loving revolution organics in blush for my cheeks! I also love RMS lip2cheek in Modest. I sometimes finish that up with a  DIY bronzer made of cinnamon, nutmeg, cocoa powder, and some other stuff and 100% mascara in black tea as well as my Bubble and Bee lip balm in pomegranate or my Badger Organic cocoa butter lip balm in cocoa.
Thanks, Stephanie! I'm having a hard time not making a "good enough to eat" pun about this routine…
Ayo! The series continues with another very exciting entry: Spirit Demerson—she of the loved Spirit Beauty Lounge—has shared her morning routine with us! Without even trying, Spirit is a total glamorpuss, and she knows the naturals market very, very well, which is why we are thrilled to share her routine with you. Without further ado…

Name: Spirit
Current weather: Gorgeous
Hair: Mixed ethnicity fine, curly, blown-out to straight
Skin: Normal with hyperpigmentation and dark undereye circles due to crappy lifestyle habits (too much work on the computer, lots of coffee, not enough sleep!)
Before the shower…
I spend about 2-3 minutes dry brushing my whole body.
In the shower…
I use a Crystal Quest shower filter and Oxygenics Elite SkinCare Showerhead. The filter removes some of the chorine/chloramine from the water. I've been using the Crystal Quest filters for years now and whenever I use another shower without one, I swear I can feel the unfiltered water drying out my skin. The showerhead makes the shower feel more invigorating despite it's being low-flow, and it adds oxygen to the water so that rinsing and sudsing works better.
I'm very serious about dental care so I usually apply a cleanser to my face and leave it on while I brush and floss my teeth for like 5 minutes. I alternate cleansers depending on whether or not I've been sweating/wearing makeup/had hormones fluctuate. I go between the Kahina Giving Beauty Facial Cleanser and Tata Harper Regenerating Cleanser and once or twice a week I'll use the Acure Organics Brightening Facial Scrub.
I body wash with anything I'm in the mood for!  And I actually use Because Moisture Retaining Hand and Body Scrub several times a week—I'm kind of an exfoliating freak.
Outside the shower…
While I'm still damp, I thoroughly spritz my face and neck with Tata Harper Hydrating Floral Essence and quench my whole body down with either Tata Harper Revitalizing Body Oil or Because Multi-Tasking Hand and Body Lotion for drier days, and I smear on my Soapwalla Deodorant.
Then I do Tata Harper Rejuvenating Serum and Eye Cream, wait about 5 minutes and do Tata Harper Rebuilding Moisturizer. I always wait at least 20 minutes before I do my face if I'm having a makeup day.  I like to give my skin care a chance to set and absorb undisturbed.
Finishing touches…
My low-maintenance day face is Nvey Eco Mattifying Compact Powder for full coverage of my crazy multi-colored skin from hairline to chest, Alima Pure Satin Matte Eyeshadow in Raven on my brows, RMS Beauty Living Luminizer on my lids and cupid's bow, and a  pop of color with Revolution Organics Beauty Balm in Blushed on my lips and cheeks.
Image via