Meet Ruby! Her skincare and hair routine is clean, but her makeup routine is… not so clean. We love her honesty, and we can all identify with her transition to clean products. That said, Ruby has some recommendations for clean products we've never even heard of! Go Girl!
Name: Ruby

Age: 21 as of October

Current weather: The cooler evenings of fall are approaching, along with what will soon be weeks of rainy winter in British Columbia!

Hair: Thick, wavy, oily

Skin: Fair, oily and blemish-prone; my pale complexion lends itself to some sensitivity and mild redness as well.

Favorite star from the past: Not necessarily a personal favorite, however, my mom says I can resemble a young Julie Christie and she's a babe, so you won't hear me arguing.
In the shower…
I wash my hair as infrequently as possible in a desperate attempt to get my scalp to regulate the amount of oil it produces—yet tragically, after over a year of doing so, I still cannot manage to do it less than twice a week. (And I'm still in the sad hair boat of having it fall almost completely limp the day after) I'm currently using up the last bit of my Intelligent Nutrients Harmonic duo, the minty scent is quite unisex, and the conditioner is absolutely divine—so luxurious in texture and moisturizing ability. After reading the most recent review on here for Rahua's Volumizing Shampoo and Conditioner, I ordered some samples from Spirit Beauty Lounge, and suspect it will be finding its way into my shower in the near future.
Every Saturday night, I apply coconut oil from mid-shaft down, twist in a braid, and sleep on a towel. After a double hair cleanse and a massage of conditioner into my ends the following morning, I grab a bar of natural soap and do a quick swipe over my pits and bits. I've been debating between opting for the body wash route or trying yet another brand of soap; does anyone else get that squeaky clean feeling? I've tried half a dozen different clean bars (Moksa, various Etsy retailers) and can't seem to escape it. Not to mention scent selection! Maybe I want to lather myself up in jasmine instead of vetiver and patchouli… I'm far too lazy to apply body lotion outside of the shower, so if my skin feels like it's getting on the drier side—I'll just slather it in coconut oil before my final rinse. I also like to mix it with some form of grit (coarse salt, sugar, SNAP anyone?) whenever I want to scrub, it kills two birds with one stone and eliminates that itchy post-exfoliation sensation that I get.
Out of the shower…
I have forced myself to only splash my face with water in the morning; my skin doesn't appear to be any worse off and it saves my cleanser! I do several mists of Evan Healy's Lemon Thyme Hydrosol (I have decided to try Immortelle, however, after reading Kim's experience) and follow with Jurlique's Calendula Cream (I've re-purchased this over five times which is INCREDIBLE when you consider I am a complete and utter product junkie and am always hunting for that next best product). I'm fairly lucky when it comes to my hair in that it can air-dry, without product, into soft waves. (Which is darn lucky because if it didn't, I would endure endless bad hair days since I'm inept in that department—there are three styles in my world: down, ponytail, and sock bun.) If any frizz does arise, I can usually quell it with the help of a boar bristle brush. (I just broke down and purchased a $100+ Mason Pearson brush and lemme tell you, ignore the seemingly endless blog posts that tell you it's worth it, because it's not.) My Nourish deodorant has run out and I'm waiting on my Living Libations order to come through and simultaneously hoping that I like it but also hoping that I won't … over $55 after shipping for 5 ml of the stuff! The former was good but not great, I loved the femininity of the Almond + Vanilla scent but found it would take religious re-application. I tried Miessence prior to that and after developing a red rash on my underarms, realized that I have a sensitivity to baking soda!
My current night routine is in a bit of an upset at the moment; I ran out of Blissoma's Mild Rice Cleanser, which was treating my skin pretty nicely, especially the congestion my forehead would experience. Despite this, it's only natural that I would try a *different* cleanser because as all fellow product junkies know, what if something worked even better? I temporarily returned to the last remaining dribbles of Sunday Riley's Ceramic Slip Cleanser (I didn't love this as much as I hoped, too foamy, but your face indeed feels like marble afterwards) and now begins my foray into samples. My first was the Sevani Ageless Radiance Refining AHA Cleanser, which smells deliciously of citrus but was also possible for what may have been my worst breakout in months. I still can't pin down if it was this product that caused such an upset as there's nothing I can outright blame in the ingredient list, however, I'm also not itching to give it a second try anytime soon.
I've switched to a sample pot of Kahina's Facial Cleanser and can't find a single thing that I dislike! It possesses a lovely lotiony texture, removes makeup with ease, and doesn't appear to be aggravating my acne-prone skin. I'm waiting for a sample of Aurelia's Miracle Cleanser and then I'll make the final cleanser call. (I've heard amazing things about Aurelia's muslin clothes, so even if the product itself doesn't work for me, I'll probably end up grabbing a package of those—they have a set for Monday through Sunday, how cute is that?!) I bought Dr. Alkaitis' Organic Soothing Gel a while back but it seems to have abruptly stopped doing anything for my face so now I apply ISUN's Clarifying Serum most nights (if you haven't tried this product and have a similar skintype to mine, DO SO, it helps to regulate sebum production and gently eases breakouts). I was hesitant about buying it at first considering there are virtually no online reviews but after loving the ingredient list and now on my second bottle, this seems to be an item that will be on my permanent regime. Every few nights I'll use Arcona's The Solution, which helps with any hyper pigmentation from leftover acne scars and helps give my pores that "refined" look. Whew, still with me?
Finishing touches…
Here is where it gets dirty; being fair-skinned with cool undertones means that I *never* have an even complexion without the aid of base makeup. There will always be a bit of redness everywhere—around the nose, lower cheeks, chin—you get it. This is the primary reason why I wear foundation. Every. Day. It's horrible, I know and it's not even *that* bad but I don't feel confident without it. If I could only own one cosmetic item, it would be Estee Lauder's Double Wear Foundation. It disguises redness exceptionally well, doesn't slide off my face by the end of the day, and is easy to sheer out to lighter coverage when I use my beloved BeautyBlender sponge. I want to give RMS Uncover Up a solid try but the beeswax in it makes me nervous to use it on my whole face. I think that a non-clean foundation will be the hardest product for me to let go of in my beauty routine—even though I prefer the satin/dewy finish that comes with a lot of the natural ones, I want the staying power that comes with chemicals. *sigh*
I use a combination of Giorgio Armani's High Precision Retouch with Laura Mercier's Secret Camouflage for under eye darkness and then on any blemishes I mix the latter with some of the amazing MUFE Full Cover Concealer. I use Jane Iredale's PurePressed Base to top it off with some MUFE HD Powder in my oilier areas. I'm still navigating the territory of blush—with natural rosy cheeks, I'm nervous about applying anything that could exacerbate this. I just tried a sample of "Spark" from Vapour and I'm waiting on a tester of "Modest" and "Smile" from RMS. Any other peachy-shade-of blush recommendations? For eye makeup, I pop some of RMS' Living Luminizer along my brow bone and inner eye corner. I have decided that in the realm of eyeshadows, I could solely use UD's Naked Palette and be happy (I just discovered that Silk Naturals has a dupe for the entire Naked 2 Palette, so be proud because I will be switching to that eventually!). I'm a big fan of the cat eye which I achieve with Bobbi Brown's Gel Eyeliner and then finish it with a coat of Josie Maran's mascara after a thorough curl with my shu uemura. And that's pretty much it! I don't tend to wear anything on my lips but lip balm unless I'm doing something dramatic in which case I love Aveda's Rare Orchid or the dreaded Russian Red from MAC …
Everything is a process—I could be doing better but I could also be doing a lot worse. I'm confident that in the coming years, my entire beauty routine will be squeaky clean!
It's true, Ruby. Everything is a process. Keep it up! We bet our readers will have some fun clean makeup recommendations for you, too.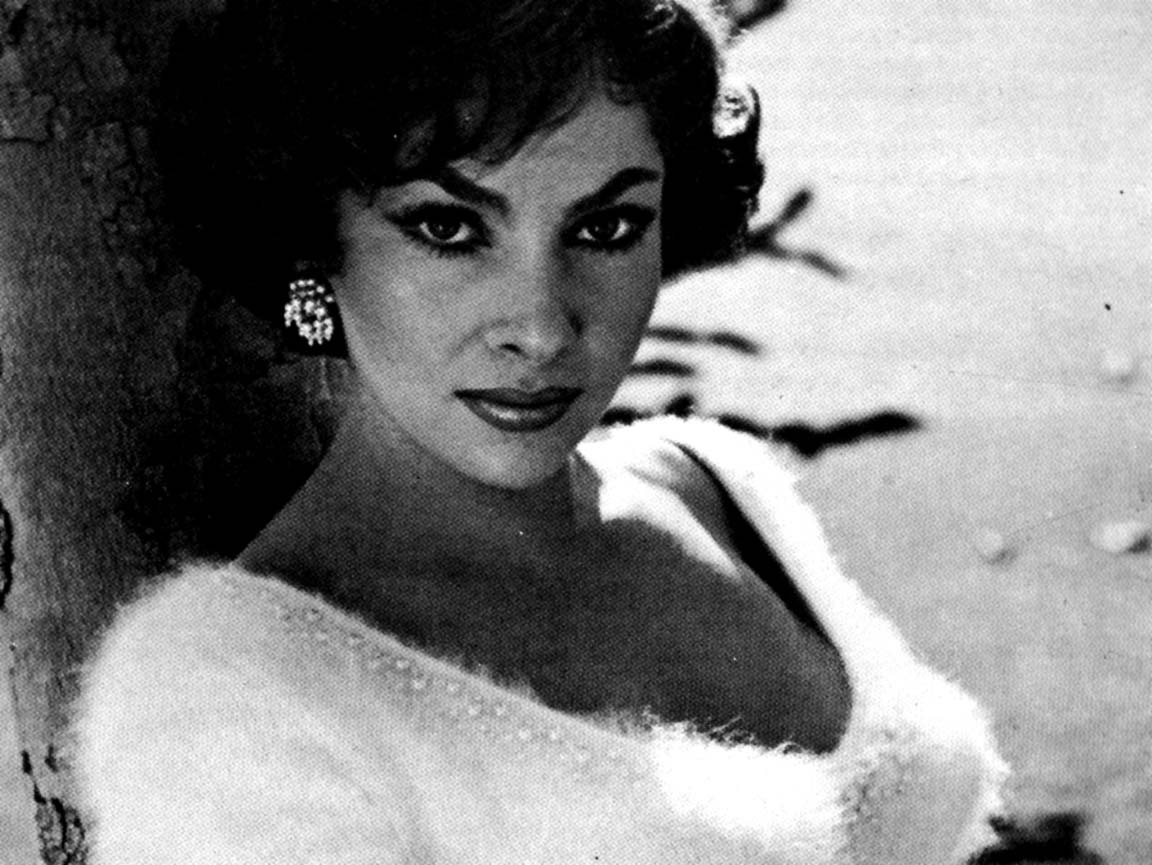 Good morning, everyone! Today, we have Alissa…from Australia! Not only is she automatically cool because she is an Aussie, but she is the type of girl with the attitude that positive thinking can help achieve positively lovely skin. How cool is that? She doesn't forgo products, but I'm guessing she enhances their powers by smiling! Read on, you'll see!
Name: Alissa
Age: 23
Current weather: Typical Sydney Autumn…freezing cold grey-sky days alternated with sunny, warm beachy ones! Can't make up its mind…but on the sunny days, Sydney's the most seductive, beautiful city in the world.
Hair: Chestnut brown, boob length (we've coined that as a technical term now, right? :) ), wavy with the odd actual ringlet, plagued by dry split ends, fine but a lot of it.
Skin: Combination in the extreme. My skin is probably my biggest trial and my biggest insecurity. My cheeks and forehead are clear and soft, my nose is oily, and my chin, lipline and jawline are dry and prone to huge, painful pimples and whiteheads. I've got some scarring there too, which isn't helped by my extremely fair complexion. Oh, did I mention I have very sensitive skin, too?
Favourite icon or star from the past: Gina Lollobrigida…what a gorgeous badass!
Image via
In the shower…
I tend to shower at night, just before bed. I start off by
dry brushing
- something I picked up from reading this blog, and I've noticed it's made a huge difference to how soft my skin is. I then apply my cleanser – either
honey
,
coconut oil
, or
Stark Grapefruit Cleanse + Hydrate Balm
, which is lovely and healing. I only wash my hair once a week, so if it's a washing day I shampoo with
Miessence Desert Flower Shampoo
(Miessence is a fantastic Australian clean brand that makes everything from toothpaste to make-up…you guys should feature them, they have some great, dependable products!) which is super mild, and every few washes I alternate with a
baking soda rinse
(thanks, Alexandra! I couldn't believe how well it works). I'm experimenting with all-clean conditioners at the moment –
John Masters Honey and Hibiscus Hair Reconstructor
makes my hair very full and soft, but also frizzes out my waves and curls, and every other one I've tried has either provided too much moisture or not nearly enough. The best conditioner I have ever used is an almost-clean one – Kinky Curly Knot Today (not available in Australia…damn you, isolated Southern Hemisphere! Thank you, eBay!). It has the dreaded phenoxy and also something listed mysteriously as 'natural fragrance' but the rest of the ingredients are clean and organic and SWOON it works wonders detangling my knot-prone hair. I leave it on for a few minutes under a shower cap while I wipe the cleanser of my face, shave my legs and pits with
Dr Bronners Lavender Shave Gel
, then I rinse well with warm and then ice cold water (reduces frizz and makes my hair super shiny!) I don't use soap or bodywash or anything because I just don't need it.
Outside the shower…
I moisturise my damp body with either
coconut oil
,
Soapwalla's Luxurious Moisturising Body Oil
(the smell is so amazing I want to drink the damn thing), or whatever
100% Pure
body cream I have available. I apply coconut oil to my armpits as a deodorant – I used to use Soapwalla which was seriously miraculous…until I developed angry red pits, noooo. I find that coconut oil works great though, even lasting overnight into the next day. I comb a little more Kinky Curly through my damp hair (it does double duty as a leave-in). Then I moisturise my face with either
rosehip oil
,
jojoba oil
, or
Stark's Cypress Purity + Defence Oil
, which makes my skin so matte and soft – but it's so expensive for my uni budget, so I treat it like liquid gold and ration it out. If I have a huge blemish or three that I've naughtily popped, I'll apply a small amount of
anti-bacterial gel or powder
, just to keep it clean and dry it out. No blemish gel or tea tree oil or benzoyl peroxide has ever helped my acne, so I don't bother anymore, and now my skin is so much less red, flaking and inflamed. My acne is mostly hormonal, anyway, so I try to work on eating clean and organic, and balancing my stress levels. And laughing a lot.
I find my acne always clears up after I've had a good laugh.
Finishing touches…
Voilà, indeed! Thank you, Alissa! Any other Aussies out there who have some brands to recommend to readers in that hemisphere?

Weekly! We said weekly! And we meant it. So now, here is the latest in our weekly series of women sharing exactly what products they use to start the day. This time, we asked the amazing Rebecca B. to share hers. You no doubt know her from the comments. She's an early and loyal reader who shares her insane breadth of knowledge and experience with all of you, all the time. We learn from her, we think she's sassy and funny, and we imagine you all do too. Also, she uses great products—and some we've never even heard of! Read on, read on…

Name: Rebecca
Age: 43
Current weather: sunny, warm, dry
Hair: multi-texture, thick but not so much as it used to be, lots of grey covered with henna/indigo, growing out the toxic dye
Skin: pale, super sensitive and perimenopause ravaged, but pretty good with optimal care
Before the shower…
100% Pure Coffee Bean Eye Cream goes on first thing when I get out of bed if I have puffiness. The puffy is usually gone by the time I get into the shower. Every day there's yoga, a healthy nutrient-packed but light breakfast, and add a walk, run or bike a few days a week.
I love my products, truly, but I know that my fitness and nutrition do more for beauty than anything else.  I also love to dry brush my skin but lately it's been sporadic.
In the shower…
I brush my teeth with Miessence toothpaste in anise or lemon (is it weird that I brush in the shower?).  If it's a shampoo day, I use Griffin Remedy Daily Shampoo and the matching conditioner, or Elava Botanik Avocado Shampoo (conditioner typically not needed with that one).  Choice of soap for the essential-to-wash parts based on mood or need: Rose of Sharon Acres Coconut Milk Shampoo and Body Bar (great for shaving), skinnyskinny Organic Real Cocoa, One With Nature Dead Sea Mud Soap, or Dr. Bronner's.  Kahina Giving Beauty Facial Cleanser is my go-to, all time fave for face. Sometimes I use honey, and lately I've added some dead sea mud soap for the hormonal break-out areas (too drying for my whole face on a regular basis).  For exfoliating, I use a Pai muslin cloth or gluten-free steel cut oats.
Outside the shower…
For my face/neck/chest, I pick a toner from my ever-expanding collection.  Lately it's likely to be John Masters Lavender Hydrating Mist or Evan Healy Immortelle Facial Tonic Hydrosol. I massage in Kahina Argan Oil with my DIY skin lightening actives mix.  This has drastically helped my sun damaged areas, and the massaging part (I heard of it as "face yoga") is to help with muscle tone—I think it's working, but maybe that's just wishful thinking.  If my eyes need something extra, it's more 100% Pure Coffee Bean, or Pai Rejuvenating Echium Eye Cream.  Hair gets Kahina argan and/or John Masters Bourbon Vanilla and Tangerine Texturizer (oh, yeah, baby), usually after a blow-dry and sometimes a flat iron.  If it's a curly day I use a DIY sea salt spray.  If I didn't shampoo but need a refresher, I go for Lulu Organics Hair Powder. I use straight lavender essential oil patted all over my body (it's the only thing that keeps me from getting daily bug bites). Lavender also goes on any inflamed face spots, and it's a nice blast of fragrance for underarms too, on days I want scent.  I love Soapwalla deodorant, but lately I've been using my own unscented mix of shea/arrowroot/kaolin/baking soda.  I always have some sort of body butter for whatever needs it, like elbows or feet.  Currently I'm using my favorite Sprout cream.  My lips love Meadowlake Farm Hive Isolates Renewing Salve.
Finishing touches…
RMS Beauty uncover-up on spots, with Alima Pure Satin Matte Foundation over that and also under my eyes.  My finishing powder is a DIY mix of my foundation with arrowroot, kaolin and rice powder.  Sometimes I use Alima blush and Real Purity mascara.  RMS Living Luminizer goes on upper lids, on lips and/or cupid's bow, and whatever's left I pat onto my collar bones.  If it's a no mascara day the luminizer goes on lashes too.  Then body butter for hands and I'm out the door.
Boom! How's that for a morning routine? Weigh in with your favorites from her routine, or what you learned about and can't wait to try, in the comments.
Image via