Gosh, we love you guys. You're always giving back. Take, for example, this lovely routine from Alison, who reminds us that everyday should begin with kisses. Isn't that just the sweetest thing?
Name: Ali
Age: 39
Hometown: Brooklyn
Weather: Autumn in NY!
Skin: Combo, fragrance sensitive, thankfully generally clear, dark circles I've had my whole life
Hair: Long, wavy/curly, fine but tons of it, can get a bit dry
Star: Gena Rowlands. Badass, beautiful
I'm the queen of a million products that I alternate on a regular basis, but my everyday routine is quick and has to be because I've got two little girls and lots to do. I've tried so many things over the years (green and not-s0-green), and have locked in on some amazing reliables. That said, I'm always trying new things—W3ll People has recently overhauled my makeup bag, and I've incorporated some of the ED4OLO products in at night. (Next up:  RL Linden and Osmia Organics…)
My love of products is married to my frugalness. Some of the products I use are super cheap. The more expensive items I've found are worth it as they are concentrated, have quality ingredients, last forever, and just work better than other products I've used (as well as being greener). Put it this way: if I'm repurchasing it, it's worth it. I also keep a lot of multitaskers on hand (coconut oil, manuka honey, argan oil), and products my entire family can use. Having and relying on these cleaner—and better performing options, IMO—has also cut down on my wandering shopping eye.
First thing…
I nurse my one-year old and kiss my three year old. I got involved with natural beauty many years ago but in earnest when I became pregnant with my elder daughter. I became increasingly aware of what I ate and what I put on my body—and theirs. They continue to be my inspiration for caring what goes in and on my body, and this extends to them as well.  After nursing and kissing, it's time for coffee making. Second to coffee is a daily green smoothie. I use whatever's in the house—berries, greens, pears, bananas, avo, seeds (flax, chia).
In the shower…
Thanks to this tip from Sarah from Osmia Organics, I've been oil pulling. Hubs in on it too. I see and feel a big difference. I do this while I'm in getting in the shower. I also dry brush before getting in, then use a bar soap or body wash by Leap Organics. I keep a homemade scrub of turbinado sugar/coconut oil or sugar/lemon/honey around, and use that every few days. I take a natural pumice file to the harder edges on my feet. Most mornings, I use a Pai muslin face cloth with some water on my face, and that's it. Sometimes, I use Kahina's facial cleanser or wash with manuka honey before I get in the shower. I also love the One Love Organics Brand New Day scrub (I love this entire line). Sometimes that gets combined with the Kahina, or the honey. I like to mix it up.
I shampoo once or twice a week at most. I've tried many brands of shampoo but none have been equally liked by my hair and scalp as the Rahua line. With some experimentation, what works best for me is the Voluminous shampoo and original conditioner. It's expensive but super-concentrated, so it lasts forever, and just works for my hair.
Outside the shower…
Spit out the oil, brush teeth and it's Kahina toner time. Never in my life did I believe in toner until I started using this product, and I absolutely adore it. In summer, it is super refreshing, and in winter, it adds an extra bit of moisture. I keep a small bottle of it in my purse. I spritz it on after I put on my makeup. Anyway, multipurpose LOVE. Afterwards, I use a few drops of the Kahina argan oil and eye serum (great for contact wearers, doesn't migrate or sting).
On hairwashing days, I use a few drops of the argan oil at the ends before I rough-dry it straight-ish. (Depends on how much time I have. There are also lots of top knots happening these days.) On non-washing days, if I need it, I use a bit of Lulu Organics Lavender and Clary Sage hair powder, but since switching up the frequency and the types of products I'm using, I rarely even need to do this.  Despite much trial and mostly error, I haven't found a product I really love for when I want to wear my hair curly (Thoughts welcome, #1…)
I've struggled with natural deodorants as I have a bad reaction to baking soda, which seems to be an active ingredient in many brands. Recently, I picked up one called I Love My Armpits, which doesn't have any baking soda and comes in a variety of scents (I have Spicy Lemon). So far so good on the reaction and efficacy fronts.  Coconut or grapeseed oil on arms, legs, hands and feet. Sunscreen myself and kids.
Finishing touches…
I don't wear a ton of makeup but I love it, wear a little bit just about every day and have a lot of opinions about it. I use Suntegrity 5 in 1 on my face (another brand I adore).  I fill my brows (pencil from Shobha), and use a bit of lip balm (SW Basics lemon or Suvana Organics Paw Paw and Honey). Most days, that's the extent of it.
HOWEVER… I am having a moment with W3LL People. I recently had the opportunity to meet Shirley Pinkson from W3LL People, and now a good—and growing—number of their products reside next to old reliables RMS and Ilia in my makeup bag. I can't say enough about a line that can get me to like powder products (loose ones at that), bronzer, and black eyeliner—historically, things I've abhorred and avoided. Total game changers.
So when I want to do it up a bit more, I use the W3ll People foundation stick under my eyes and around any spots; days when my skin feels a little drier, I use the RMS uncover up. I apply the W3LL People mineral foundation and bronzer with a kabuki brush. In the past, I've disliked powder products so much I avoided them entirely, especially as I've gotten older and my skin has gotten drier. Also, I'm a klutz. But these products somehow just make my skin look natural, luminous, glowy, and not cakey, chalky, or over the top.  Sometimes I mix the minerals in with some Kahina facial lotion to make a liquid foundation. If I want more color, I'll use a bit of the Universalist multi-use stick in 8 (the peachy pink one), or RMS lip2cheek in Promise (also nice on lips). The W3LL Pople eyeliner is a soft black, more like a charcoal, so it's not harsh looking; it's also soft in texture, but doesn't smudge. I hardly ever do eyeshadow but when I do, I use the W3LL people taupe loose shadow, or RMS in Magnetic or Solar; I apply these with my finger. (Most importantly, none of these irritate my eyes.) I use the W3LL People nudist lip balm (#7), and/or the pink Paganist lipgloss. I also adore my Ilia (Karma Chameleon lip crayon, Love Buzz gloss, Bang Bang/Arabian Knights lip conditioners and Neon Angel lipstick), and the RMS living luminizer.
Like so many others, I've struggled to find a mascara that is natural, impactful, and contact-friendly (i.e. actually looks like something and doesn't smudge or flake). Right now, I'm using a decidedly non-green option as I continue to survey the field on this one. (Thoughts welcome, #2.)
As an aside, not only are these some of the most effective products I've ever used, the idea of supporting smaller, independent, (largely) women-owned businesses really resonates with me. As my passion for greener products has deepened, I've had the opportunity to meet and interact with the powerful, informed, thoughtful, and genuinely warm women behind these brands. I find them inspiring, and I value supporting their passion and vision.
Thanks, too, to the NMDL gals and the community for so many good ideas, tips and inspiration!
We feel the same, Alison, and we love your practical yet glam taste in clean beauty! XO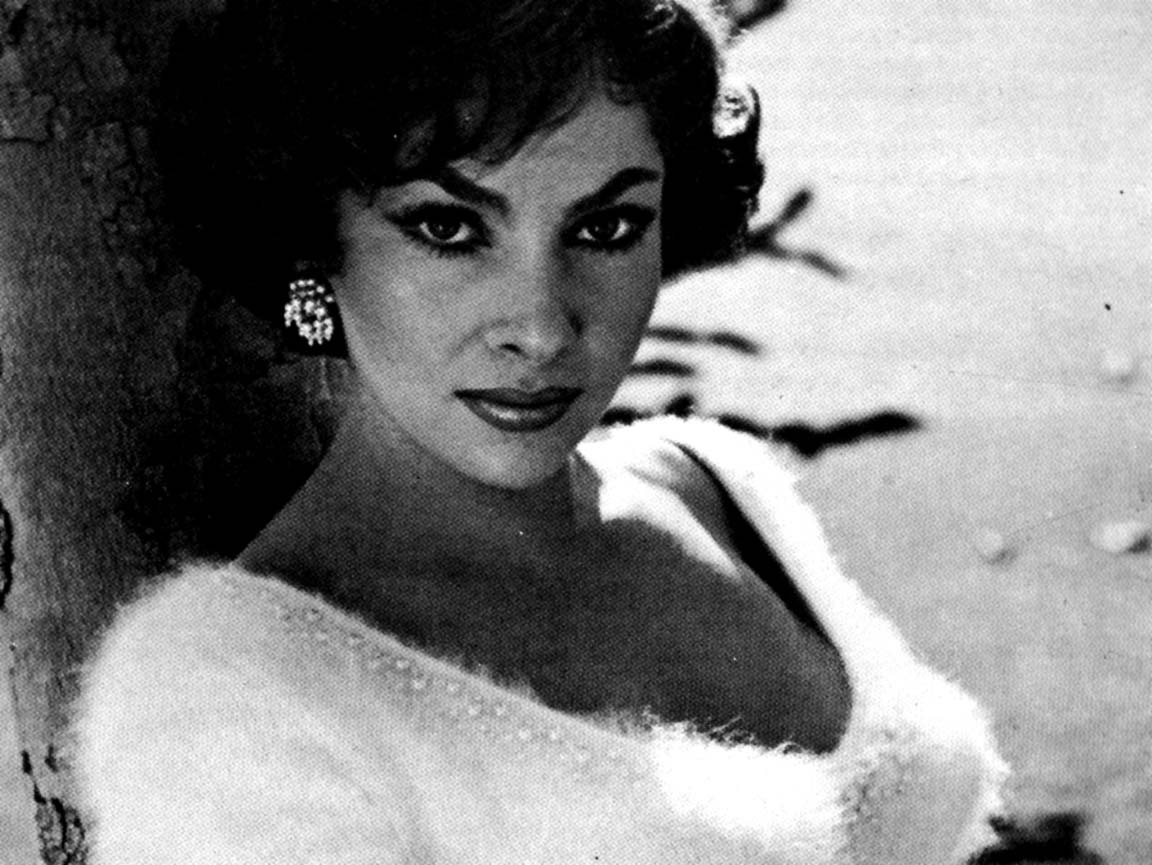 Good morning, everyone! Today, we have Alissa…from Australia! Not only is she automatically cool because she is an Aussie, but she is the type of girl with the attitude that positive thinking can help achieve positively lovely skin. How cool is that? She doesn't forgo products, but I'm guessing she enhances their powers by smiling! Read on, you'll see!
Name: Alissa
Age: 23
Current weather: Typical Sydney Autumn…freezing cold grey-sky days alternated with sunny, warm beachy ones! Can't make up its mind…but on the sunny days, Sydney's the most seductive, beautiful city in the world.
Hair: Chestnut brown, boob length (we've coined that as a technical term now, right? :) ), wavy with the odd actual ringlet, plagued by dry split ends, fine but a lot of it.
Skin: Combination in the extreme. My skin is probably my biggest trial and my biggest insecurity. My cheeks and forehead are clear and soft, my nose is oily, and my chin, lipline and jawline are dry and prone to huge, painful pimples and whiteheads. I've got some scarring there too, which isn't helped by my extremely fair complexion. Oh, did I mention I have very sensitive skin, too?
Favourite icon or star from the past: Gina Lollobrigida…what a gorgeous badass!
Image via
In the shower…
I tend to shower at night, just before bed. I start off by
dry brushing
- something I picked up from reading this blog, and I've noticed it's made a huge difference to how soft my skin is. I then apply my cleanser – either
honey
,
coconut oil
, or
Stark Grapefruit Cleanse + Hydrate Balm
, which is lovely and healing. I only wash my hair once a week, so if it's a washing day I shampoo with
Miessence Desert Flower Shampoo
(Miessence is a fantastic Australian clean brand that makes everything from toothpaste to make-up…you guys should feature them, they have some great, dependable products!) which is super mild, and every few washes I alternate with a
baking soda rinse
(thanks, Alexandra! I couldn't believe how well it works). I'm experimenting with all-clean conditioners at the moment –
John Masters Honey and Hibiscus Hair Reconstructor
makes my hair very full and soft, but also frizzes out my waves and curls, and every other one I've tried has either provided too much moisture or not nearly enough. The best conditioner I have ever used is an almost-clean one – Kinky Curly Knot Today (not available in Australia…damn you, isolated Southern Hemisphere! Thank you, eBay!). It has the dreaded phenoxy and also something listed mysteriously as 'natural fragrance' but the rest of the ingredients are clean and organic and SWOON it works wonders detangling my knot-prone hair. I leave it on for a few minutes under a shower cap while I wipe the cleanser of my face, shave my legs and pits with
Dr Bronners Lavender Shave Gel
, then I rinse well with warm and then ice cold water (reduces frizz and makes my hair super shiny!) I don't use soap or bodywash or anything because I just don't need it.
Outside the shower…
I moisturise my damp body with either
coconut oil
,
Soapwalla's Luxurious Moisturising Body Oil
(the smell is so amazing I want to drink the damn thing), or whatever
100% Pure
body cream I have available. I apply coconut oil to my armpits as a deodorant – I used to use Soapwalla which was seriously miraculous…until I developed angry red pits, noooo. I find that coconut oil works great though, even lasting overnight into the next day. I comb a little more Kinky Curly through my damp hair (it does double duty as a leave-in). Then I moisturise my face with either
rosehip oil
,
jojoba oil
, or
Stark's Cypress Purity + Defence Oil
, which makes my skin so matte and soft – but it's so expensive for my uni budget, so I treat it like liquid gold and ration it out. If I have a huge blemish or three that I've naughtily popped, I'll apply a small amount of
anti-bacterial gel or powder
, just to keep it clean and dry it out. No blemish gel or tea tree oil or benzoyl peroxide has ever helped my acne, so I don't bother anymore, and now my skin is so much less red, flaking and inflamed. My acne is mostly hormonal, anyway, so I try to work on eating clean and organic, and balancing my stress levels. And laughing a lot.
I find my acne always clears up after I've had a good laugh.
Finishing touches…
Voilà, indeed! Thank you, Alissa! Any other Aussies out there who have some brands to recommend to readers in that hemisphere?

Weekly! We said weekly! And we meant it. So now, here is the latest in our weekly series of women sharing exactly what products they use to start the day. This time, we asked the amazing Rebecca B. to share hers. You no doubt know her from the comments. She's an early and loyal reader who shares her insane breadth of knowledge and experience with all of you, all the time. We learn from her, we think she's sassy and funny, and we imagine you all do too. Also, she uses great products—and some we've never even heard of! Read on, read on…

Name: Rebecca
Age: 43
Current weather: sunny, warm, dry
Hair: multi-texture, thick but not so much as it used to be, lots of grey covered with henna/indigo, growing out the toxic dye
Skin: pale, super sensitive and perimenopause ravaged, but pretty good with optimal care
Before the shower…
100% Pure Coffee Bean Eye Cream goes on first thing when I get out of bed if I have puffiness. The puffy is usually gone by the time I get into the shower. Every day there's yoga, a healthy nutrient-packed but light breakfast, and add a walk, run or bike a few days a week.
I love my products, truly, but I know that my fitness and nutrition do more for beauty than anything else.  I also love to dry brush my skin but lately it's been sporadic.
In the shower…
I brush my teeth with Miessence toothpaste in anise or lemon (is it weird that I brush in the shower?).  If it's a shampoo day, I use Griffin Remedy Daily Shampoo and the matching conditioner, or Elava Botanik Avocado Shampoo (conditioner typically not needed with that one).  Choice of soap for the essential-to-wash parts based on mood or need: Rose of Sharon Acres Coconut Milk Shampoo and Body Bar (great for shaving), skinnyskinny Organic Real Cocoa, One With Nature Dead Sea Mud Soap, or Dr. Bronner's.  Kahina Giving Beauty Facial Cleanser is my go-to, all time fave for face. Sometimes I use honey, and lately I've added some dead sea mud soap for the hormonal break-out areas (too drying for my whole face on a regular basis).  For exfoliating, I use a Pai muslin cloth or gluten-free steel cut oats.
Outside the shower…
For my face/neck/chest, I pick a toner from my ever-expanding collection.  Lately it's likely to be John Masters Lavender Hydrating Mist or Evan Healy Immortelle Facial Tonic Hydrosol. I massage in Kahina Argan Oil with my DIY skin lightening actives mix.  This has drastically helped my sun damaged areas, and the massaging part (I heard of it as "face yoga") is to help with muscle tone—I think it's working, but maybe that's just wishful thinking.  If my eyes need something extra, it's more 100% Pure Coffee Bean, or Pai Rejuvenating Echium Eye Cream.  Hair gets Kahina argan and/or John Masters Bourbon Vanilla and Tangerine Texturizer (oh, yeah, baby), usually after a blow-dry and sometimes a flat iron.  If it's a curly day I use a DIY sea salt spray.  If I didn't shampoo but need a refresher, I go for Lulu Organics Hair Powder. I use straight lavender essential oil patted all over my body (it's the only thing that keeps me from getting daily bug bites). Lavender also goes on any inflamed face spots, and it's a nice blast of fragrance for underarms too, on days I want scent.  I love Soapwalla deodorant, but lately I've been using my own unscented mix of shea/arrowroot/kaolin/baking soda.  I always have some sort of body butter for whatever needs it, like elbows or feet.  Currently I'm using my favorite Sprout cream.  My lips love Meadowlake Farm Hive Isolates Renewing Salve.
Finishing touches…
RMS Beauty uncover-up on spots, with Alima Pure Satin Matte Foundation over that and also under my eyes.  My finishing powder is a DIY mix of my foundation with arrowroot, kaolin and rice powder.  Sometimes I use Alima blush and Real Purity mascara.  RMS Living Luminizer goes on upper lids, on lips and/or cupid's bow, and whatever's left I pat onto my collar bones.  If it's a no mascara day the luminizer goes on lashes too.  Then body butter for hands and I'm out the door.
Boom! How's that for a morning routine? Weigh in with your favorites from her routine, or what you learned about and can't wait to try, in the comments.
Image via
Yesterday I made the (possibly ill-advised) decision to take two yoga classes in a row, because I had some kinks I needed to work out, as it were, and because Jupiter just entered my sixth house (kidding! sort of!). It was therapeutic and surprisingly energizing, but I woke up this morning feeling like I'd been hit by a truck. Plus, my apartment was an icebox. Getting out of bed was going to be a toughie.
What saved me was the simple knowledge that, thanks to dry shampoo, I could lay there under the duvet lazily hitting snooze and still make it to work on time. After I showered with a towel on my head, I went looking for the Lulu Organics dry shampoo Spirit Demerson gave me as a book-launch present in July. Curveball? The bottle was empty.
With no time to wash my hair and a job that requires me to look presentable every day, I had to improvise. In my medicine cabinet I found a bottle of Dr. Hauschka Body Silk, a powder. I googled the ingredients and found that the first ingredient was rice starch. Perfect! I thought. I've sprinkled that gluten-free-girl's staple in my hair more times than I can count, with great results. But I'm out of that too. No matter, because the Dr. H formula not only worked great, it also smells like roses (literally).
Dry shampoo is one of man's greatest contributions to womankind. It's a powdery solution you can spray or sprinkle onto your hair on days when you don't feel like washing it. It can extend the life of a blowout, save you from looking like a greaseball, and add a really amazing texture to your tresses. It also gives a little volume at the roots.
The problem, as with many beauty products, is that some of the conventionals can be really toxic. It may just look like powder, and it may have names that look (or even explicitly claim to be) natural, but many of them contain BHT, aluminum starch octenylsuccinate, butane, coumarin and synthetic fragrance, to name just a few. And you're at risk of inhaling the stuff.
So we think it's best to simple, natural and cheap. You don't need propellant gasses pushing it out of a spray can any more than you need aluminum. All you need is something starchy and dry that can absorb your oils and stick to the hair.
I've tried rice starch, Lulu Organics and Dr. H's body powder—all of which work great for me. I've also tried baking soda, which worked less well.
Your turn. Do you use dry shampoo? If so what do you use? And when?