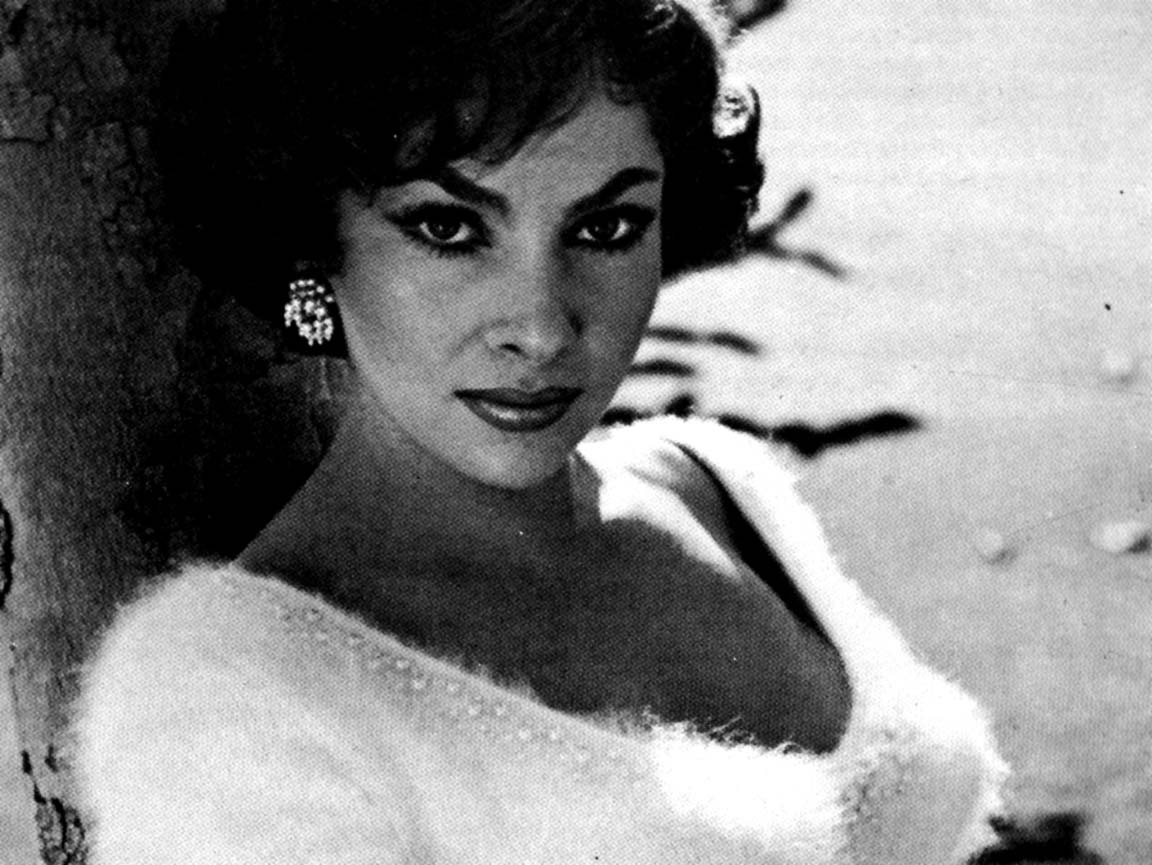 Good morning, everyone! Today, we have Alissa…from Australia! Not only is she automatically cool because she is an Aussie, but she is the type of girl with the attitude that positive thinking can help achieve positively lovely skin. How cool is that? She doesn't forgo products, but I'm guessing she enhances their powers by smiling! Read on, you'll see!
Name: Alissa
Age: 23
Current weather: Typical Sydney Autumn…freezing cold grey-sky days alternated with sunny, warm beachy ones! Can't make up its mind…but on the sunny days, Sydney's the most seductive, beautiful city in the world.
Hair: Chestnut brown, boob length (we've coined that as a technical term now, right? :) ), wavy with the odd actual ringlet, plagued by dry split ends, fine but a lot of it.
Skin: Combination in the extreme. My skin is probably my biggest trial and my biggest insecurity. My cheeks and forehead are clear and soft, my nose is oily, and my chin, lipline and jawline are dry and prone to huge, painful pimples and whiteheads. I've got some scarring there too, which isn't helped by my extremely fair complexion. Oh, did I mention I have very sensitive skin, too?
Favourite icon or star from the past: Gina Lollobrigida…what a gorgeous badass!
Image via
In the shower…
I tend to shower at night, just before bed. I start off by
dry brushing
- something I picked up from reading this blog, and I've noticed it's made a huge difference to how soft my skin is. I then apply my cleanser – either
honey
,
coconut oil
, or
Stark Grapefruit Cleanse + Hydrate Balm
, which is lovely and healing. I only wash my hair once a week, so if it's a washing day I shampoo with
Miessence Desert Flower Shampoo
(Miessence is a fantastic Australian clean brand that makes everything from toothpaste to make-up…you guys should feature them, they have some great, dependable products!) which is super mild, and every few washes I alternate with a
baking soda rinse
(thanks, Alexandra! I couldn't believe how well it works). I'm experimenting with all-clean conditioners at the moment –
John Masters Honey and Hibiscus Hair Reconstructor
makes my hair very full and soft, but also frizzes out my waves and curls, and every other one I've tried has either provided too much moisture or not nearly enough. The best conditioner I have ever used is an almost-clean one – Kinky Curly Knot Today (not available in Australia…damn you, isolated Southern Hemisphere! Thank you, eBay!). It has the dreaded phenoxy and also something listed mysteriously as 'natural fragrance' but the rest of the ingredients are clean and organic and SWOON it works wonders detangling my knot-prone hair. I leave it on for a few minutes under a shower cap while I wipe the cleanser of my face, shave my legs and pits with
Dr Bronners Lavender Shave Gel
, then I rinse well with warm and then ice cold water (reduces frizz and makes my hair super shiny!) I don't use soap or bodywash or anything because I just don't need it.
Outside the shower…
I moisturise my damp body with either
coconut oil
,
Soapwalla's Luxurious Moisturising Body Oil
(the smell is so amazing I want to drink the damn thing), or whatever
100% Pure
body cream I have available. I apply coconut oil to my armpits as a deodorant – I used to use Soapwalla which was seriously miraculous…until I developed angry red pits, noooo. I find that coconut oil works great though, even lasting overnight into the next day. I comb a little more Kinky Curly through my damp hair (it does double duty as a leave-in). Then I moisturise my face with either
rosehip oil
,
jojoba oil
, or
Stark's Cypress Purity + Defence Oil
, which makes my skin so matte and soft – but it's so expensive for my uni budget, so I treat it like liquid gold and ration it out. If I have a huge blemish or three that I've naughtily popped, I'll apply a small amount of
anti-bacterial gel or powder
, just to keep it clean and dry it out. No blemish gel or tea tree oil or benzoyl peroxide has ever helped my acne, so I don't bother anymore, and now my skin is so much less red, flaking and inflamed. My acne is mostly hormonal, anyway, so I try to work on eating clean and organic, and balancing my stress levels. And laughing a lot.
I find my acne always clears up after I've had a good laugh.
Finishing touches…
Voilà, indeed! Thank you, Alissa! Any other Aussies out there who have some brands to recommend to readers in that hemisphere?
Regular readers will know I'm a JMO devotee. I've sung the praises of the very expensive Honey and Hibiscus Hair Reconstructor, and because I don't wear perfume, I've called the Avocado and Lavender conditioner my signature scent. One of the things I love about JMO conditioners is how great they smell without using any synthetic fragrances.
If nature smells this good why would we ever need the stinkbombs on the shelves of CVS and Sephora, am I right? Because of this, I was curious about some new products. Sexily called Bare, the new line—which includes a shampoo, conditioner, body lotion and wash—is unscented. There are no fragrance or dyes to speak of here—not even natural ones. This is a smart move, Mr. Masters.
One of the things mainstream formulators love talking about is how just because something's natural doesn't mean it's good for you—and then they cite stuff like botulism. K, so I'm not going to go there, but as someone who is very sensitive to pretty much everything in skin and haircare, I can commend the creation of a dye and smell-free line. Also, it's more affordable than some other products. The shampoo is $14.50, and the detangler, which is really just a conditioner, is too.
But how does it hold up?
The shampoo is another low-foam one, similar in feel to the daily shampoo I've used on and off for a couple years. While it did a bang-up job cleaning but not stripping my hair, I did kind of miss the sensory pleasure I get with a nice smell in the tub. But for me, the real test was the conditioner. It's weird how much we associate smell with something working. It's like if we can smell it then we know it's there—and therefore it must be doing something (and something good, one hopes).
So I approached the bottle with a touch of apprehension. Will smell-free hair end up reeking of whatever I make for breakfast? To find out, I used it regularly until it ran out, which it did this morning. After two months of regular use, here's my take: It's great! It seems to do the exact same thing the Honey and Hibiscus does, and feels similar on application. They are different, though. The ingredients aren't the same, and this morning I squeezed a little of both into my palm and noticed that the consistencies were markedly different. The H and H was creamier; the Bare more viscous. But the performance? Totally on par!
I'm delighted to have another JMO product in my shower caddy. Like! Like!
We want to know: Do you have any fragrance sensitivity, even to naturals? And would you be up for trying a conditioner that may not intoxicate people with every hug?
A few weeks ago we were discussing seasonal product changes. (We were also, I'm reminded, using old movie posters for our blog posts.) I've noticed that for my face, all I had to do was use a little more argan oil and eat some avocados to get it back in balance in this cold New York weather. My hair, though? Not so much. I needed a new conditioner, and I needed it bad, so I booked it to Whole Foods and decided on two new bottles—one high-end and one that cost a third its price. I'll tell you about the cheaper on next week, but for now, let's talk about the Cadillac conditioner: John Masters Organics Honey and Hibiscus Hair Reconstructor.
I'll admit I have a love-hate relationship with this product. I used to use it all the time; it was my go-to. At a certain point, though, I had to try new things (occupational requirement, obvs), which I didn't mind, because this one costs a grip ($28), the bottle is small (4 oz.) and I have a lot of hair. I go through conditioner like nobody's business.
And yet there I was in Whole Foods, and that little brown bottle was calling to me. I reread the ingredients to make sure they hadn't reformulated, and to reassure myself that this would be money well spent: honey, hyaluronic acid, hibiscus, oils, butters, BMS—basically a detangling, moisturizing and moisture-locking extravaganza.
And so I went for it. I've been using it several times a week for about a month now and the verdict? My hair feels incredible. I wish it didn't! I wish I could say the high-end conditioner thing was hooey! But in this case, it's just not. This conditioner is very hydrating, it doesn't weigh me down (no small feat with my heavy hair) and it smells lovely. I've also found my hair to be shinier than it was, and less tangly.
So blast you—and bless you—John Masters. You make a mean conditioner.
Do you have a high-end conditioner you swear by?
(And don't worry! Next week I'm going to tell you about my other favorite conditioner, which costs about seven bucks.)