Remember when Siobhan lamented that we hadn't covered the ARCONA line yet? And how, as clean-beauty bloggers, we need to jump on that train? Well, here it is: the first in a series of reviews about the products I'm now going to refer to as amaze-balls.
I was introduced to the line by a fellow beauty blogger when I was looking for an anti-aging serum for my highly reactive, acne-prone skin. I'd tried other night serums that promised to refresh and renew, but most of the time, I woke up with a red, itchy face or a blemish the size of small island in some weird place (eyelid, anyone?).
Upon her rec, I ordered ARCONA's Gentle Solution, the sensitive skin version of its nighttime treatment. I was in love with the product's packaging immediately – the silver bottle looks pretty classy in my medicine cabinet. But to really put it to the test, I had to actually put it on my face.
After one night, I was hooked. Three small blemishes I'd seen forming on my forehead the night before had completely disappeared the morning after my first Gentle Solution application. It hydrated my skin with no need for additional moisturizer. I looked fresh-faced even though it was one of those mornings when my body would've thanked me for a few more ZZZZZs.
Over time, my love hasn't waned. It's the one and only product I've ever used that I don't think I'll ever turn my back on because I can see it work every other day (you're only supposed to use it every other night to give your skin a break – I also like that philosophy). It smells like a candied berry, soaks in quickly and honestly leaves my skin better looking than any other product I've tried. And, you know how some anti-aging serums/creams (especially dirty ones, mind you) bleach your towels if you accidentally wipe any excess product on them? Not this baby. I think my towels might be softer after meeting the Gentle Solution.
Other home runs from ARCONA:
Booster Defense Serum: After trying for months to calm my skin and repair some damage from acne scars, adding this morning skin booster changed my skin's texture and helped prevent breakouts.
Cranberry Firming Gel: A really lovely, lightweight but incredibly moisturizing day and nighttime gel. It's like a tall drink of water for my skin, especially in the winter. Bonus: Lemon and cranberry extracts help clear up breakouts.
Raspberry Clarifying Bar: I never, ever, never, ever thought I'd buy a bar of cleanser with which to wash my face. But this one, man, this one is amazing. Smells lovely, is really concentrated so it takes off makeup like a pro AND it uses fruit enzymes to unclog skin and reduce inflammation and redness. Score.
Are there any other ARCONA products we should know about or try? Anyone else having the same love affair with the line that we are?
Honey (and honey face wash in particular) has been addressed numerous times on NMDL, and deservedly so. It's awesome. But lately I've been pondering…
Does it matter what kind you use to cleanse your face? I'd say yes, generally, it does matter. The basic rule is to use raw, unfiltered honey, so it retains all the good stuff the bees put in there. Processed honey really isn't any better than any other processed product, in my opinion – for eating, or for your skin.
The honey quality situation can get pretty scandalous, too (learn about it here, here, here, and here). If you are reading this post, it's likely you care about things like keeping antibiotics and pesticides out of the products you put on your skin. So, your source is important, and buying organic and from small retailers or farmer's markets is your best bet for quality honey. But beyond getting a high quality, unprocessed honey, is there any difference between using local wildflower, manuka, or orange blossom?
There's evidence that the darker honeys have more antioxidants, so that's a good attribute to seek. Honey can be named for the primary type of blossom the bees were feeding on – like sage honey, for example, is made by bees feeding on sage blossoms. Certainly the flavor of these single floral source varietals is different, and I've noticed different effects on my skin as well (more on that in a moment). One might expect the honey retains some of the properties of the plant, so if you like the effect of thyme on your skin, you might try thyme honey. You can also find infused honeys, where something (like lavender blossom) is combined with honey once the bees have finished their job.  This affects flavor, but also may add useful properties to benefit your skin.
I've tried many different kinds of honey, gravitating toward thick types that are dark and/or opaque.  Here are a few I love…
Manuka honey: Made by bees feeding on New Zealand manuka bush, it has well-studied (and fantastic) anti-bacterial properties.  Because the manuka bush is also called the tea tree, it's often confused with a related plant, with similar properties, from which we get tea tree oil.  But, they aren't exactly the same plant (admittedly, right up until I researched this post, I didn't know the difference).  In any case, all quality honey is anti-bacterial, which is one reason it can be so great for skin issues – but manuka is particularly good.  If I'm looking to fight off or prevent a blemish, this is my go-to.  It is not as moisturizing for me as some other honeys, so I switch it up sometimes, or just skip the manuka on drier areas of my face.  You'll often see manuka graded as "12+" or "16+," which refers to the amount of good healing stuff in it, so higher numbers are better (and more expensive).  For me, if I'm going to bother with manuka at all, I may as well get the highest grade I can find.  I love Wedderspoon's, because I can choose the grade I want and they have a glass container option (plus it smells and tastes wonderful).  It's thick and caramel-colored, quite opaque (cuz it's filled with goodness) and spreads over the skin well.
Buckwheat honey: This is probably the darkest honey I've ever tried. I love a really deep honey smell and taste, and this is a favorite for when I need moisture. It's thick and not super sweet (for honey) and spreads nicely on skin. Of course, honeys are going to have a season, and currently it's buckwheat season, so I've stocked up from Marshall's Farm. If you are in the San Francisco Bay Area you can find this at many stores and farmer's markets, and some things are available for order online. Look for your local farm's version near you!
Pumpkin honey: This is thick, not super sweet, wonderfully moisturizing, and I love the way it spreads. It has a short season, though, and next year I'll remember to stock up.
Thyme honey: I haven't used this enough to fully differentiate it from the others yet, but I wanted to mention it for those of you who like to use thyme EO/infusion/hydrosol.  Wedderspoon sells a nice version.
You might be wondering what exactly it is I do with honey. I use it almost every morning as a mask/wash, choosing which type based on the skin concern of the moment. I feel consistent use (no matter the specific type) has made my skin feel softer, thicker (in a good way), and behave in a more resilient fashion. I'm not super fond of using honey for makeup removal  It works for that, but I'd rather let it sit on cleanish skin before my morning shower and do its thing. I put it on cuts, scrapes, and blemishes to speed healing.  A new thing I like quite a lot for blemishes is to put a drop of lavender EO in my hand, and mix with a tiny bit of manuka. I spread a thin layer of this over a troubled area, and sometimes leave on overnight. The EO thins out the honey so it's not quite as sticky, but I mostly sleep on my back anyway.  This is a great option when I have a blemish, or strong suspicion one's waiting to pounce, but an overnight application of clay would be too drying.
Do you use your honey on your face? What kind?
Thank you thank you! After last week's post, we got a bunch of submissions from a variety of wonderful women. Don't forget to send yours if you haven't yet! Today meet Annette: She hates to shower, which kind of makes us love her. Enjoy her awesome routine!
Name:  Annette
Age:  49
Hometown:  Manteca, CA
Current weather:  Sunny, cold (for CA)
Hair: Chin length, colored, fine and wavy
Skin:  Fair, freckled, "mature"
Favorite celebrity:  Lauren Hutton.  She just gets more badass the older she gets.
In the shower…
Full disclosure. I hate to shower. It takes too much time out of the morning; time I would rather be doing other things before I have to get to work. The warm water makes me itchy and my face gets flushed.  I don't sweat much and I'm not very hairy (thanks to getting rid of toxic products, I believe).  Instead, I do what my mom calls a "bird bath."  I clean the pits, bits, and feet, dry brush the rest and apply oil.  It's Diva Wash on the bits and Whole Foods olive oil soap for the pits and feet. I use Tom's deodorant.  I will hop in the shower on the weekend or if I don't have to work so as not to freak out the hubby.

I wash my hair a couple times a week with Rahua volumizing shampoo.  I condition every day with Yarok Feed Your Volume conditioner.  I just recently switched to the Yarok and I'm happy with it.  I've gotten second-day hair a few times, something that didn't happen with what I was using before.
Outside the shower…
Whether I've showered or just dry brushed, I massage in argan oil.  I've tried lots of lotions and other oils and the argan provides lasting moisture but is not at all greasy. It's more expensive than other oils, but it's so multi-purpose I feel like I cut down on multiple products.  Kahina makes the best, but Mountain Rose Herbs has a good version for a lot less money.

I wash my face at night.  I oil up my face, neck and chest with argan oil, using it around my eyes to remove my eye makeup.  While the oil sits I use a cotton ball dipped in witch hazel to remove the oil from around my eyes and some warm water and a washcloth to remove my mascara.  I use a Pai muslin cloth and nice warm water to massage the makeup/oil off my face.

I use a splash of witch hazel and a drop of carrot seed oil as toner.  While my skin is still damp I rub in one squirt of the Kahina Brightening Serum and a couple drops of argan oil.

In the morning I put some raw, organic honey on my chin, jawline and temples and let it sit while I get ready to wet my hair.  I tend to get bumpy through those areas and the honey helps keep them clear. After I have washed and/or conditioned my hair I repeat the toner/serum/argan oil mixture from my night routine.  This sets the stage for my SPF/foundation combination.  I comb out my hair to let it air dry while I put on my makeup, making sure the insane cowlick at the crown of my head is covered and behaving itself.
Finishing touches…
I mix one squirt of John Masters SPF 30 Sunscreen and the same size dollop of Jane Iredale Dream Tint.  I love the Dream Tint. There's no mica so it isn't at all shiny. I really dislike being shiny.

I use a small angle brush to apply Jane Iredale PureMatte powder on my eyelids, under my eyes and around my nostrils.  I plump up my brows with Jane Iredale Purebrow.  I still need a little filling in so I use Cover Girl eyebrow pencil.  I chose this one because it's a nice taupe.  Even though I have dark hair I don't want a dark eyebrow pencil.  It's too severe.

I line my upper lids and the outer half of the lower lids with Nuance by Salma Hayak in brown.  On my lids I use Universalist 2 (from my Quarterly package).  I'm surprised how much I like it.  I didn't like the RMS Living Luminizer all that much.  In the crease it's 100% Pure's "Toffee."  I finish off the eyes with Nuance by Salma Hayak Ultra-Defining Mascara in black.

I would LOVE to let my hair air dry but it's too fine.  It really needs some love from the blow dryer to help with volume. I also have to tame a few spots with a curling iron.  It sounds like a lot but it's really very fast.  Once it's dry I hit it with a few sprays of Intelligent Nutrients Volumizing Hairspray.

That's it.  Pretty simple really.  So much more simple than when I was "dirty."
Thanks to Siobhan and Alexandra for this venue and to everyone who shares her wisdom.  I have benefitted greatly from what I have learned here.  I look forward to learning so much more!
Thank you too! And everyone who participates here. x
Meet our sweet friend, and loyal NMDL reader, Arianne Shaffer. When she offered to write a blog post about her bank-breaking obsession with Tammy Fender products, we knew it would be as great and hilarious as she is. Can you relate? :)
It was the summer of 2011 and I was nursing a touch of the heartbreak. I'd also turned 30 earlier that year. Lines were all of a sudden taking up permanent residency on my face and the odd grey hair was starting to yelp at me in the mirror (once I even spied one in my eyebrow!). I now needed more sleep and more kale than I wanted to admit. And my previously perfect skin was now just a little less perfect. Maybe it was the combination of humidity, heartbreak, Adele's hit break-up single on repeat, and my daily NMDL blog habit, but with one fateful click of the mouse, my life and my skin were altered by a very expensive purchase.
In fact, I remember the night exactly. I should've been in New York City for a fabulous bachelorette weekend to celebrate my cousin's soon-to-be wedding. But I'd been travelling a ton for work, was totally spent, and decided I couldn't reasonably swing it. Plus a girls' weekend in New York would likely set me back about $17,000. So I stayed home. With Adele. And my skin and my kale and maybe even a glass or two of scotch.
Enter Tammy Fender. The NMDL ladies had written a glorious review of her products, and since I know and trust this crew—heck, I was even supposed to be snacking on Magnolia cupcakes and tequila shots with them in NYC that very moment—I thought, "I've shown serious restraint. I owe it to myself." This pity party logic + knowing your credit card number by heart so you don't need to get off your bed + a drink + the internet = I'm going to treat myself goddamit!
And so I did it. I pressed "purchase" on everything trial-sized from the Tammy Fender site and that was that. A few weeks later a package arrived at my front door from Florida. I felt the old and familiar sick but sweet joy of retail therapy sweep over me. I knew I was about to develop an addiction to a drug I could not afford.
To be honest, it was the scrub that hooked me. I felt like Tammy could do things that literally made my skin look and feel happier. Granted, I'd also stopped listening to Adele. I was riding my bike for hours everyday. The touch of the heartbreak had faded and I was drinking my scotch with friends instead of alone. But I was convinced that Tammy had discovered a scrub that could literally slough away bad experiences. Too much faith in the power of the Fender? Maybe.
Just as my supplies were dwindling, I saw the NMDL ladies at my cousin's wedding. I didn't want to be that hideous fan-friend who only talked to these two about products and DIY mascara and the virtues of apple cider vinegar, but Alexandra and I had a moment. It went like this:
Me: I'm sorry to bring this up at brunch and all… But TAMMY FREAKING FENDER!!
Alexandra: I know right?! Amaazing. I love the balm!
Me: I'm all about the scrub. But lady, it's sooo expensive!
Alexandra: Yeah, but worth it. It's one of the few lines I let myself splurge on.
Me: I actually considered selling a kidney to afford her products.
Alexandra: giggles.
We both return to our breakfasts and carry on.
But the truth was, I did try and think creatively about how I could afford these products. If they can reverse the signs of ageing, heartbreak, my nocturnal scotch habit, never mind the toll of urban pollution on my face, isn't that something worth fighting for? I'm a resourceful and creative gal who can pretty much raise funds for any cause I believe in. However, I knew, deep inside, that this was not technically a cause. I couldn't start a Kickstarter to support my exfoliator addiction. I couldn't reasonably sell a kidney because then I'd have to take time off work. And sadly, I couldn't afford to keep purchasing her products on the regular. I had to mourn the truth. I'd tasted the holy grail of clean beauty and knew nothing would be the same.
It's like having the best sex of your life while on vacation—no emails, last names, or numbers will likely be exchanged, so you've just gotta enjoy the moment. That was me and the Fender.
And then, just when I was starting to jones real bad, the NMDL crew came to the rescue. Honey. All I needed was honey and sugar, and I could make my own scrub. No extra debt load. No crowd-funding. No organ selling. Just the grocery store and a spoon. In truth, it's not the same as the Fender scrub, because let's face it, that woman clearly has a direct line on some magical unicorn hair she crushes up and sprinkles into her elixirs. But good old honey and sugar—a close second.
Never mind that instead of succumbing to capitalist Jedi mind tricks, I actually made something with my own hands! Such a small thing, but so awesome and so effective. That, for me, is the great power of this NMDL blog/movement, which exposes us to different ways of caring for ourselves. Sure, sometimes it involves spending money (I confess to owning a solid little stack of RMS products), but sometimes it inspires potion-making in the  kitchen, which is so gratifying and magical, even if it doesn't involve unicorns.
This Xmas/Hanukah I'll be making all my presents: sugar scrubs, hair spray (my own invention), and truffles. I make really great truffles.
Maybe if I send Tammy some truffles she'll hook me up. Until then, it's me and the honey and the sugar and the sweet wisdom from the NMDL blog.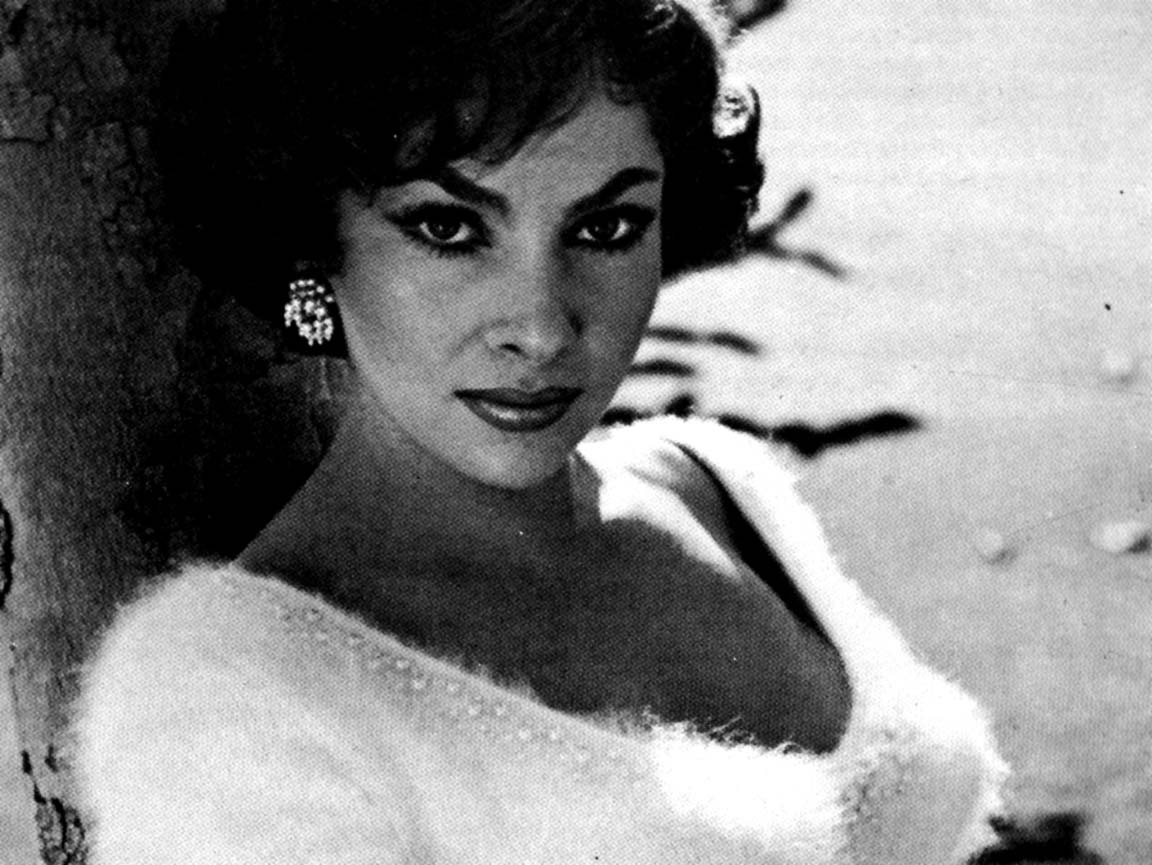 Good morning, everyone! Today, we have Alissa…from Australia! Not only is she automatically cool because she is an Aussie, but she is the type of girl with the attitude that positive thinking can help achieve positively lovely skin. How cool is that? She doesn't forgo products, but I'm guessing she enhances their powers by smiling! Read on, you'll see!
Name: Alissa
Age: 23
Current weather: Typical Sydney Autumn…freezing cold grey-sky days alternated with sunny, warm beachy ones! Can't make up its mind…but on the sunny days, Sydney's the most seductive, beautiful city in the world.
Hair: Chestnut brown, boob length (we've coined that as a technical term now, right? :) ), wavy with the odd actual ringlet, plagued by dry split ends, fine but a lot of it.
Skin: Combination in the extreme. My skin is probably my biggest trial and my biggest insecurity. My cheeks and forehead are clear and soft, my nose is oily, and my chin, lipline and jawline are dry and prone to huge, painful pimples and whiteheads. I've got some scarring there too, which isn't helped by my extremely fair complexion. Oh, did I mention I have very sensitive skin, too?
Favourite icon or star from the past: Gina Lollobrigida…what a gorgeous badass!
Image via
In the shower…
I tend to shower at night, just before bed. I start off by
dry brushing
- something I picked up from reading this blog, and I've noticed it's made a huge difference to how soft my skin is. I then apply my cleanser – either
honey
,
coconut oil
, or
Stark Grapefruit Cleanse + Hydrate Balm
, which is lovely and healing. I only wash my hair once a week, so if it's a washing day I shampoo with
Miessence Desert Flower Shampoo
(Miessence is a fantastic Australian clean brand that makes everything from toothpaste to make-up…you guys should feature them, they have some great, dependable products!) which is super mild, and every few washes I alternate with a
baking soda rinse
(thanks, Alexandra! I couldn't believe how well it works). I'm experimenting with all-clean conditioners at the moment –
John Masters Honey and Hibiscus Hair Reconstructor
makes my hair very full and soft, but also frizzes out my waves and curls, and every other one I've tried has either provided too much moisture or not nearly enough. The best conditioner I have ever used is an almost-clean one – Kinky Curly Knot Today (not available in Australia…damn you, isolated Southern Hemisphere! Thank you, eBay!). It has the dreaded phenoxy and also something listed mysteriously as 'natural fragrance' but the rest of the ingredients are clean and organic and SWOON it works wonders detangling my knot-prone hair. I leave it on for a few minutes under a shower cap while I wipe the cleanser of my face, shave my legs and pits with
Dr Bronners Lavender Shave Gel
, then I rinse well with warm and then ice cold water (reduces frizz and makes my hair super shiny!) I don't use soap or bodywash or anything because I just don't need it.
Outside the shower…
I moisturise my damp body with either
coconut oil
,
Soapwalla's Luxurious Moisturising Body Oil
(the smell is so amazing I want to drink the damn thing), or whatever
100% Pure
body cream I have available. I apply coconut oil to my armpits as a deodorant – I used to use Soapwalla which was seriously miraculous…until I developed angry red pits, noooo. I find that coconut oil works great though, even lasting overnight into the next day. I comb a little more Kinky Curly through my damp hair (it does double duty as a leave-in). Then I moisturise my face with either
rosehip oil
,
jojoba oil
, or
Stark's Cypress Purity + Defence Oil
, which makes my skin so matte and soft – but it's so expensive for my uni budget, so I treat it like liquid gold and ration it out. If I have a huge blemish or three that I've naughtily popped, I'll apply a small amount of
anti-bacterial gel or powder
, just to keep it clean and dry it out. No blemish gel or tea tree oil or benzoyl peroxide has ever helped my acne, so I don't bother anymore, and now my skin is so much less red, flaking and inflamed. My acne is mostly hormonal, anyway, so I try to work on eating clean and organic, and balancing my stress levels. And laughing a lot.
I find my acne always clears up after I've had a good laugh.
Finishing touches…
Voilà, indeed! Thank you, Alissa! Any other Aussies out there who have some brands to recommend to readers in that hemisphere?