Name: Leigh
Age: 23
Hometown: Houston, TX
Current weather: Cool (50s and 60s) and sunny lately, but hot and humid every other season!
Hair: Slightly wavy and very thick; prone to dryness and frizziness.  Naturally a dark ash blonde, but in a moment of weakness I dyed it dark brown with regular (super dirty) box dye about a year ago.  I loved the color, so I maintained it for several months. BUT seeing as how I would like to have functioning respiratory and nervous systems, I stopped dyeing it about three months and am now "just seeing how it grows out!"  So I've got about two inches of roots, dark brown for most of my strands and some faded brassy ends.  Color-wise, it is not very attractive at the moment, but I keep telling myself that with regular trims and probably one big chop in a few months, the grow-out process will be worth it in the end!
Skin: Very fair and prone to sunburn.  The skin on my face is dry and sensitive, and because of some (super fun!) major hormonal breakouts over the past two years, I've got a few clusters of hyper-pigmentation.
Favorite star or icon from the past: Etta James
In the shower…
I wash my hair about twice a week and usually don't get it wet in between washes.  About two months ago, I gave up liquid shampoo and haven't looked back.  I ordered a bunch of sample-size shampoo bars from Chagrin Valley Soap & Salve, they are awesome! My favorites are the Mud & Clay bar and Honey Beer & Egg bar.  Then I do an ACV rinse, which I let sit on my hair while I wash my pits and bits with Dr. Bronners (rose is my favorite but I'm using the citrus one right now).
Outside the shower…
While my skin is still warm and damp, I rub a homemade cocoa butter/coconut oil/apricot oil body butter all over.  In the mornings, I wash my face with raw honey and then follow up with Thayer's witch hazel and rose petal toner, the Desert Essence Daily Essential De-Puffing Eye Cream (affordable, scores a 1 on Skin Deep, and comes in a squeeze tube, yay!), and a big pump of Aura Cacia Rosehip Oil all over my face and neck.  For sunscreen, I have been trying out the new-ish Andalou Naturals Beauty Balm.  The ingredients are pretty clean (I think there's one questionable one) and the sun protection comes from zinc oxide, and so far I like it.  At night, it's jojoba oil to remove eye makeup, and the Shea Rose Clay complexion bar soap from Chagrin Valley to wash my face. Then the Thayer's toner and Desert Essence eye cream again, this time followed by Acure Organics Radical Resurfacing Lotion and a pump or two of Tamanu Oil, both of which I've heard are good for hyper-pigmentation and seem to be working quite well.
Finishing touches…
I've been alternating between Soapwalla and Chagrin Valley's Summer Rain cream deodorant for the past couple of months.  They have very similar ingredients, but I think Soapwalla has a slight edge because the texture is a bit softer.  Most days I run a few drops of Acure Organics Argan Oil through my hair to smooth it out.  For makeup, it's Alima Pure for foundation, blush, bronzer, and brow powder; Physician's Formula Organic Wear or Honeybee Gardens for mascara; for lips, I rotate between the three 100% Pure lip glazes I have (Daiquiri, Rose Petal, and Cabernet) or the Hurraw! Black Cherry tinted lip balm.   I have really wanting to try out the RMS Living Luminizer because everyone raves about it….however it's not really in my budget at the moment! I've already decided it's going to be a present from myself to myself for my birthday in June, but a few weeks ago I found a neglected tube of Alba's Un-Petroleum Jelly in my bathroom and BAM! an idea came to me.  The first three ingredients of both products are castor oil, coconut oil, and beeswax.  I also have a few sample sizes of Alima's Luminous Shimmer Powders, so I mixed the mineral powder (I really like the shade Lumina, which is a nice pale beige) with the Alba Un-Petroleum Jelly until I got a nice consistency, and I actually like the end result!  I put a dab on my cheekbones, bridge of my nose, and on my brownbone.  It is in no way as amazing as the frosted-glass piece of luxury that RMS is, but it will satisfy my craving for a nice dewy highlight for now!
Meet Alicia, a young mom who keeps her routine clean and simple! We love it.
Name: Alicia
Age: 29
Hometown: Houston, Texas
Current Weather: Cool one day, hot the next – humid
Hair: Just past the shoulders, wavy, fine
Skin: Fair, Combination
Favorite Actress: ‪Ava Gardner
Working mother, and almost 30!
Before I had my daughter I had no idea that there were clean products out there because I didn't know my products were dirty! After reading No More Dirty Looks, I really started to change things up for my 6 year old daughter as well as myself.  (I've even got my husband to change a few things)
In my teens I had acne and have some scaring on my temples. After I had my daughter it all seemed to just clear up on its own.  I will have a few break outs here and there but nothing like the past.  I love Hylunia's Grape Seed Exfoliating Scrub. I used it once and week and it makes my skin feel great! I am also a fan of pretty much anything Badger.  Ok, on to the routine!
In the shower…
I normally only wash my hair once a week and when I do I use Acure Organics Moroccan Argan Oil + Argan Stem Cell shampoo and conditioner.  I wash my parts with Dr. Bronner's sometimes lavender other times citrus.  When I need to shave I use coconut oil and wash my face with Hylunia Cleansing Lotion.  Sometimes I use Jane Iredale's Magic Mitt to clean my face if I am in a hurry.
Out of the shower…
I spritz my face with Hylunia Colloidal Silver Spray and apply their day lotion.  I then rub my entire body down with grape seed oil + sweet orange. After that I take my hair out of the towel and put a drop of the grape seed oil then about half a pump of Dr. Bronner's Coconut Lavender Hair Cream.  I am sorry to say that I dry my hair on a low heat setting because if not it's just out of control.  Oh, and I brushed my teeth at some point with some type of Tom's toothpaste.
Finishing touches…
I use baking soda on my pits. Then apply Iredale Pressed Powder in Bisque, Jane Iredale Blush, Physicians Formula Organics mascara, and sometimes I fill in my eyebrows a bit with Silk Naturals Brown Cream.  I use Acure Organics Lip Balm occasionally, if I remember.
Then, it's time to wake up my daughter, wait for her to get dressed (this can take a while), fix her hair, and help her get ready for her day. (She loves Badger Body Oil when her eczema is bothering her)
Well that's it!
Meet Regina, the kind of woman you'd like to have a sleepover party with because her morning routine starts the night before, when she brews strange and wonderful herbal concoctions before hitting the hay. Also, she had this to say, which kind of made us want to cry (in a good way):
"Before your book, I used to feel like a total freak-monster-hippie for making a lot of my own products. I would cave to the peer pressure of having a fancy tube of something from Sephora to set on my counter or throw in my purse. You guys made me feel totally empowered to keep whipping up my potions!"
Nothing really to say about that other than: Awesome, and screw Sephora with its fancy bottles.
Name: Regina
Age: 25
Current weather: Not as hot, but still humid in NYC
Hair: My hair cycles between a pixie cut and waist length. I cut it off, I donate it, I grow it out again. It's grazing my shoulders now and is pretty thick and oily but prone to weird little frizzies on top.
Skin: Combination/oily, prone to acne. Oh, the great acne migration. At age 12 I had acne all over my forehead (so bad that when I went to my doctor for something entirely different, he gave me a prescription for acne medication), then it moved to my cheeks in my late teens, and now it's migrated to my chin. It's WAY better since I stopped using the benzoyl peroxide and started actually moisturizing my skin instead of trying to make it a desert.

Before the shower…
My morning routine starts the night before, when I make my herbal infusion, lately a mixture of nettles, oats, algalfa, rose hips, slippery elm, and marshmallow. It's your full spectrum of vitamins! I put about 2 tablespoons of my mix in a jar, pour the water over, and cap it tight, leaving it to sit overnight. I get my herbs from NYC's Flower Power. They're super friendly and helpful and it's a great resource for people who are interested in making their own products, from lip balm to medicine. I try to wake up around 4:45 am (my daily commute takes almost an hour and a half, so I try to maximize my time at home) and roll out my mat for an hour of yoga. I'm currently obsessed with classes from yogadownload.com. I pop my headphones in and do my class before anything else. After my yoga, I strain and drink my herbal infusion, while running the water for my shower.
In the shower…
I make my own face cleanser with a mixture of orange peel, ground rose petals, and clay (whatever I have around, currently green clay). I keep it in a jar on the counter and pour out about a tablespoon into my palm. I step into the shower and mix enough water with my cleanser to make it a paste and then clean my face. It is gently exfoliating and seems to be helping my acne. I wash my pits and bits with Dr. Bronners, usually peppermint. If it's a shaving day, I'll shave with my Preserve razor and Dr. B's. I wash my hair about 2x per week, sometimes more if it's been really gross outside. I have used natural shampoos (Acure Organics lemongrass is my favorite) and the no 'poo method and straight Dr. Bronners. Currently I'm making my own shampoo with a decoction of black walnut husks, sage leaves, and comfrey leaf, a teaspoon of argan oil, some liquid Dr. Bronner's and a generous sprinkling of rosemary essential oil. So far, I really like it! My hair feels clean, soft, and smells pretty great too. The black walnut makes the brew dark (for dark-haired ladies like myself) but you can use chamomile if your hair is lighter. Can you tell I'm in love with herbs?
Outside the shower…
I towel off and then brush my teeth with Nature's Gate toothpaste and my Preserve toothbrush. I comb through my hair right away because I have short, thick bangs and they'll stick straight out from my head if I don't coax them down as soon as I get out of the shower. Then I apply my deodorant (also homemade). I tried the various natural deodorants, like Burt's Bee's Herbal Deodorant, Tom's (not sure if that's clean really), Weleda, etc but none really worked on me. I sweat a LOT and CONSTANTLY. My current deodorant recipe is a mix of shea butter, beeswax, cocoa butter, grapeseed oil, arrowroot powder, a TEENY bit of baking soda (any more than a teaspoon causes angry red skin), a few essential oils, and a dash of shelf stable probiotics. So far it works but I have a feeling I'm going to reformulate when this batch is done and the weather gets even hotter. I make a shea butter based lotion but I only use it if my skin feels dry. I tone my face with a mixture of apple cider vinegar, willow bark tincture, and rose essential oils splashed on my reusable face pads. I was using argan oil for a while as my moisturizer, but lately I've been using calendula-infused olive oil.
Finishing touches…
I tried going barefaced for a while, but the recovering goth kid in me can't seem to leave the house without eyeliner. So I use Alima Pure Black Matte eyeliner, which is a powder and black, like my soul [Ed's note: LOL!]. I dip my brush in water, mix it with the powder and draw on my signature cat eye. Sometimes I dab on some RMS Beauty un-coverup, most of the time I just use the eyeliner. I don't do anything to my hair, just comb it and let it dry (mostly because I'm lazy about blow-drying and styling, but partly because no matter how I try to tame it, it does whatever it wants anyway). I put on some lip balm (homemade, again) and that's it. I love lipstick and I have quite a collection of Ilia lipsticks (love this stuff!) but for some reason I can't ever remember to reapply, so I only use it if I'm going out somewhere; otherwise the only people who see my lipstick are my fellow early morning commuters.
We're speechless except to say, again: Awesome. And how do you infuse olive oil with calendula? Do you just stuff it in a jar together and wait?
Good morning everyone! Meet Andreína and her Alaffia…she is a huge fan of this brand! She also has some great tips–check out her DIY mask recipe. She's a recent transplant to California, and is certainly making the coast even more lovely with her presence. Read on!
Name: Andreína (but most people call me Andre)
Age: 29
Current weather: Port Hueneme, CA tends to have awesome breeze and chilly nights. It has not gotten too hot. Mostly fresh & easy (I've only been here for  2 1/2 months).
Hair: Dark brown, and a mix of 70% wavy, 15% kinky and 15% super-straight. Don't ask me how I got there, I'm still trying to figure that out myself!
Skin: with a weird case of breakouts on my cheeks which I'm trying to control. It comes and goes. Used to be t-zone, all year round, and now I'm in a perfect medium.
Favorite star or icon from the past: Carolina Herrera, fashion designer with a super-simple style from my native country, Venezuela. She's got everything I think of when it comes to elegance.
In the shower…
Baking soda and apple cider vinegar are my go-to soaps. Even though I do not shower every day, I'm always able to clean my underarms with a mix of these two to really kill the smell and, believe it or not, help me with perspiration. I might use a bit of baking soda all over my body once a month, but when it comes to cleaning just the bare-essentials, I find that B.S. is all I need.
Outside the shower…
My hair gets more alaffia (I love this brand, can't you tell? ;) with just a little bit of Beautiful Curls' Curl activating cream and after their Curl Defining Gel. This is the perfect combo, and lasts me a whole week. My hair is also in love!
I also apply a mask about once a month that I make with my mix of oils, bentonite clay and apple cider vinegar. It is rather painful and takes a while to dry, but really revives my skin every time! Clean pores, outstanding radiance, ultra-soft surface,
Finishing touches…
Makeup yes, everyday no.
I love larenim's blushes, cherub and innocence. I also use Bare Minerals' highlighter & well-rested eyeshadow, which I mix and place in the inner corner of my eye to illuminate. Again, part of a collection I've had for years.
I try to be real clean with my brushes, and clean then well with my all-in-one soap.
Needless to say, I spend about 1% a year of what I used to spend before in skincare & makeup. And I am 100% happier than before!
Thanks, Andre! Happy to hear you are happy :) Anyone else using Alaffia for the hair? Siobhan reviewed one of their conditioners awhile back here.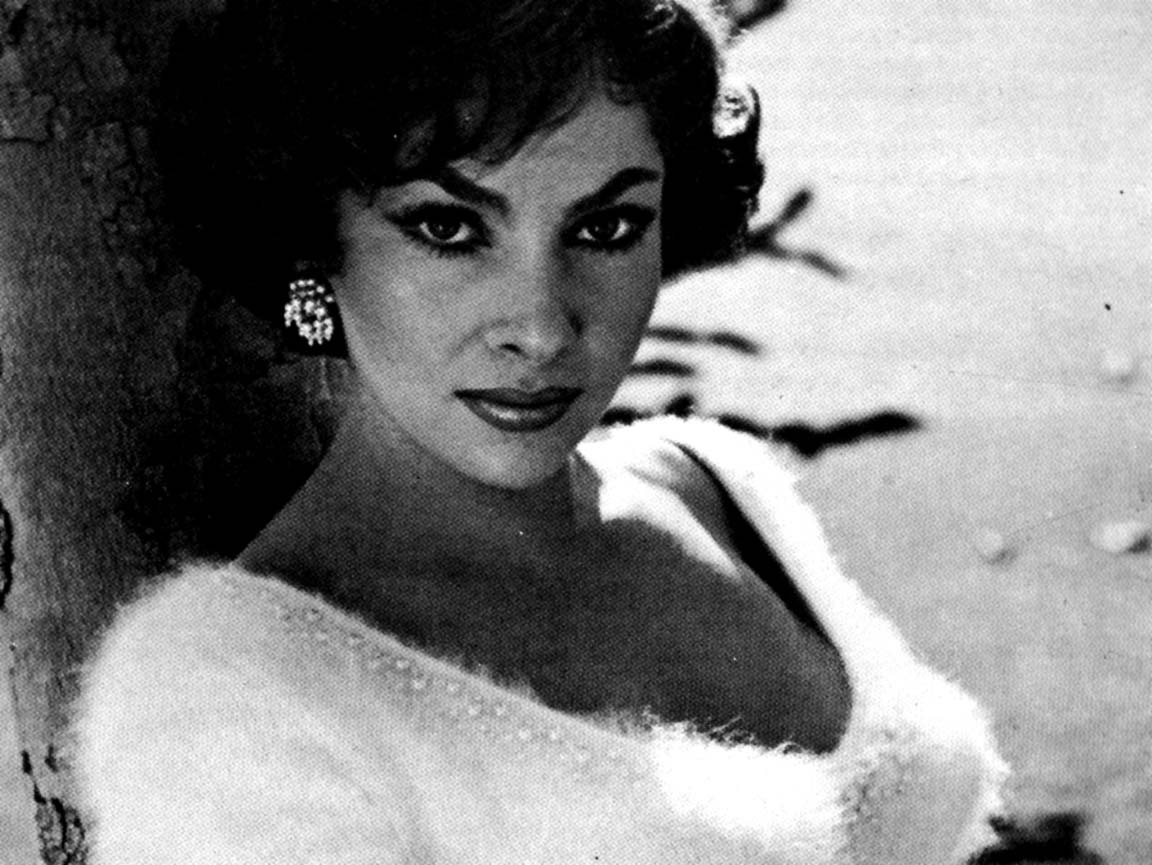 Good morning, everyone! Today, we have Alissa…from Australia! Not only is she automatically cool because she is an Aussie, but she is the type of girl with the attitude that positive thinking can help achieve positively lovely skin. How cool is that? She doesn't forgo products, but I'm guessing she enhances their powers by smiling! Read on, you'll see!
Name: Alissa
Age: 23
Current weather: Typical Sydney Autumn…freezing cold grey-sky days alternated with sunny, warm beachy ones! Can't make up its mind…but on the sunny days, Sydney's the most seductive, beautiful city in the world.
Hair: Chestnut brown, boob length (we've coined that as a technical term now, right? :) ), wavy with the odd actual ringlet, plagued by dry split ends, fine but a lot of it.
Skin: Combination in the extreme. My skin is probably my biggest trial and my biggest insecurity. My cheeks and forehead are clear and soft, my nose is oily, and my chin, lipline and jawline are dry and prone to huge, painful pimples and whiteheads. I've got some scarring there too, which isn't helped by my extremely fair complexion. Oh, did I mention I have very sensitive skin, too?
Favourite icon or star from the past: Gina Lollobrigida…what a gorgeous badass!
Image via
In the shower…
I tend to shower at night, just before bed. I start off by
dry brushing
- something I picked up from reading this blog, and I've noticed it's made a huge difference to how soft my skin is. I then apply my cleanser – either
honey
,
coconut oil
, or
Stark Grapefruit Cleanse + Hydrate Balm
, which is lovely and healing. I only wash my hair once a week, so if it's a washing day I shampoo with
Miessence Desert Flower Shampoo
(Miessence is a fantastic Australian clean brand that makes everything from toothpaste to make-up…you guys should feature them, they have some great, dependable products!) which is super mild, and every few washes I alternate with a
baking soda rinse
(thanks, Alexandra! I couldn't believe how well it works). I'm experimenting with all-clean conditioners at the moment –
John Masters Honey and Hibiscus Hair Reconstructor
makes my hair very full and soft, but also frizzes out my waves and curls, and every other one I've tried has either provided too much moisture or not nearly enough. The best conditioner I have ever used is an almost-clean one – Kinky Curly Knot Today (not available in Australia…damn you, isolated Southern Hemisphere! Thank you, eBay!). It has the dreaded phenoxy and also something listed mysteriously as 'natural fragrance' but the rest of the ingredients are clean and organic and SWOON it works wonders detangling my knot-prone hair. I leave it on for a few minutes under a shower cap while I wipe the cleanser of my face, shave my legs and pits with
Dr Bronners Lavender Shave Gel
, then I rinse well with warm and then ice cold water (reduces frizz and makes my hair super shiny!) I don't use soap or bodywash or anything because I just don't need it.
Outside the shower…
I moisturise my damp body with either
coconut oil
,
Soapwalla's Luxurious Moisturising Body Oil
(the smell is so amazing I want to drink the damn thing), or whatever
100% Pure
body cream I have available. I apply coconut oil to my armpits as a deodorant – I used to use Soapwalla which was seriously miraculous…until I developed angry red pits, noooo. I find that coconut oil works great though, even lasting overnight into the next day. I comb a little more Kinky Curly through my damp hair (it does double duty as a leave-in). Then I moisturise my face with either
rosehip oil
,
jojoba oil
, or
Stark's Cypress Purity + Defence Oil
, which makes my skin so matte and soft – but it's so expensive for my uni budget, so I treat it like liquid gold and ration it out. If I have a huge blemish or three that I've naughtily popped, I'll apply a small amount of
anti-bacterial gel or powder
, just to keep it clean and dry it out. No blemish gel or tea tree oil or benzoyl peroxide has ever helped my acne, so I don't bother anymore, and now my skin is so much less red, flaking and inflamed. My acne is mostly hormonal, anyway, so I try to work on eating clean and organic, and balancing my stress levels. And laughing a lot.
I find my acne always clears up after I've had a good laugh.
Finishing touches…
Voilà, indeed! Thank you, Alissa! Any other Aussies out there who have some brands to recommend to readers in that hemisphere?